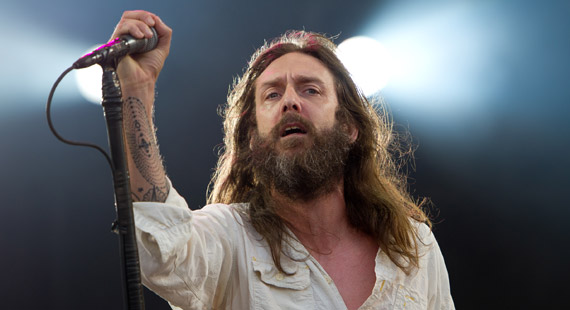 Mark Runyon | ConcertTour.org
Hangout Fest Worth $31 Million to Local Gulf Shores Economy
The annual Hangout Music Festival on Alabama's Gulf Coast reportedly brings in around $31 million for the local economy according to a new study published by Auburn University.
Professor Keivan Deravi , who directed the study released Monday, presented to the Gulf Shores City Council. He told WALA-TV in Mobile that researchers interviewed business owners and cross-examined their findings with respect to previous studies and statistics connected with the festival.
"We just collected all the financial information, we interviewed the local business folks, we go back to the primary studies, we look at the tourism industry in the area, we look at the relevance statistics, we just try to be as all inclusive as possible," Deravi said.
Researchers estimated that the May festival reaps about $14 million to entertainment-related businesses, more than $10 million to hotels and other lodging providers and $6.5 million to restaurants and other food-related services. They also found that millions of people across the country knew about the festival, and in turn, were well aware of the tourist appeal of the Gulf Shores.
"Ninety-nine percent of the people who came last year in our survey said they want to come back, and as you heard, 600 million people heard about this festival around the country, so it's become a national brand, really put us on the map," said Sean O'Connell, Hangout Festival Director.
Some important city leader-types worried, however, that the increasing popularity of the festival may encourage attendance by a family-unfriendly crowd.
"Long term, that's our bread and butter…to make sure the families continues to come and make sure it's that type of a destination," said Grant Brown with the City of Gulf Shores.
Researchers said, however, that there was no evidence to support these worries. "Seventy percent of the folks (that come to the festival) are employed full time, they're young adults, they're making dollars, they come from good homes, but they dress down, you're at the beach," O'Connell said.
Nice one, Gulf Coast and, well done – the power of tourism.