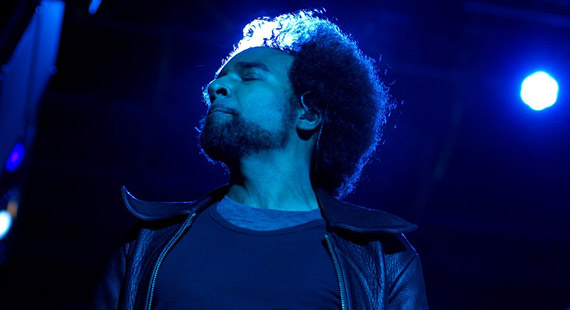 Mark Runyon | ConcertTour.org
Green Day, Alice in Chains Featured for Soundwave Festival 2014
Soundwave 2014 just got real. The Australian festival has just added Green Day, Korn and Alice in Chains, Avenged Sevenfold and Megadeth to its books.
Festival organizer AJ Maddah, dubbed the most powerful person in the Australian music industry last month, was said to have been in negotiations as late as this morning, but again, pulled out all the stops, and proved his salt as a music mogul, securing a mighty line up indeed.
Maddah himself had said that there was no way in a million years that next year's line up could've topped this years, and to be fair, this year's was pretty impressive, with 300 million sales amongst the headliners alone. The festival also drew an estimated 270,000 fans across five venues in February. In March, Maddah tweeted: "We're not going to top [the 2013 lineup]. It was our 10th anniversary, so a 1 off big show [sic]."
That being said, Soundwave 2014 is off to a pretty good start, with at least 240 million album sales between the main acts, which include Green Day, alternative metalheads Korn and grunge pioneers Alice in Chains, as well as Stone Temple Pilots (with Linkin Park vocalist Chester Bennington as frontman, after Scott Weiland was dumped this year) and cult American funk-metal act Living Colour.
Other big names include English alternative act Placebo; Megadeth, considered one of "the four pillars of thrash metal", filmmaker and sometimes musician Rob Zombie (aka Rob Bartleh Cummings), Newsted (led by former Metallica bass player Jason Newsted) and Scottish rockers Biffy Clyro, named Best British Band at the 2013 NME Awards.
Soundwave started in 2004 as a one-day show in a single city – Perth. Now, the festival regularly sells about 200,000 tickets and sits up there with Big Day Out and the EDM fests Stereosonic and Future Music Festival.