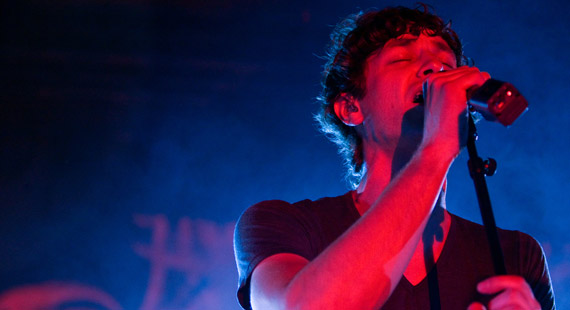 Mat Hayward / Shutterstock
Gotye Stuffs Fall Calendar with Tour Dates
Gotye just wrapped up his first North American headlining tour with a gig at the second weekend of Coachella in April, and now he's already announced a new North American tour that will begin in August.
The new trek will kick off August 22 at Red Rocks Amphitheatre in Morrison, Colo. and is scheduled to run through October 13 when the singer-songwriter appears at the Austin City Limits Music Festival in Austin, Texas. In between, the singer will traverse the United States and Canada, hitting cities like Chicago, Milwaukee, Seattle, Los Angeles, Detroit, New York, Nashville, Atlanta and New Orleans.
Kimbra, who is featured as a guest vocalist on Goyte's massive hit "Somebody That I Used To Know," will join the tour for one date in Grand Prairie, Texas on October 12. Support for the tour will vary depending on the city, and will include Missy Higgins, Jonti, Chairlift, Zammuto and Givers.
In other Gotye news, he also has announced two new releases. On June 8, he will release a digital album on iTunes made up entirely of remixes of "Somebody That I Used To Know." The song is from his most recent studio album, Making Mirrors, and the new remix record will feature ten remixes of the song. Notable remixes on the album come from Tiesto and the Beastie Boy's AdRock.
The second upcoming release will follow in July, and will see Gotye's second album, 2006's Like Drawing Blood released in the United States for the first time on CD and vinyl.
The extensive remix album comes shortly after Gotye told the NME that he was beginning to grow tired of his most well-known hit.
"Sometimes I feel like I'm a bit sick of ['Somebody That I Used to Know']," he told the magazine. "My inbox on any given day has at least five covers or parodies or remixes of it and there's only so many times you can listen to the one song."