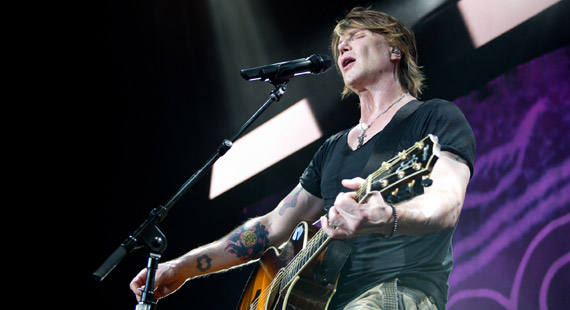 Mark Runyon | ConcertTour.org
Goo Goo Dolls Head North of the Border for Canadian Tour
The Goo Goo Dolls have just announced that they are set to embark on a Canadian tour next year.
The band will be touring in support of their latest album, Magnetic, their tenth studio effort, which came out on June 11th of this year. They plan on kicking things off in Montreal on February 17th before heading to Winnipeg, Edmonton, Calgary, and others, before wrapping up their Canadian stint with a show at Vancouver's Hard Rock Casino on March 6th.
PEI singer Tim Chaisson will open for the Goo Goo Dolls in some cities and Ottawa-based band Autumn Cannon will open for the band in others, which isn't a hugely useful piece of information for those of you with strong feelings in either direction for either of those bands. Sorry about that.
Magnetic, the band's most recent full length studio album, was a commercial, if not critical, success, debuting at no. 8 on the Billboard Top 200, no. 2 on the Top Rock Albums chart, but fared slightly less well in the UK, where it peaked at no. 57. Apparently (well, according to Wikipedia), the title for the album came from a phone conversation between band vocalist, guitarist and frontman John Rzeznik and his manager, who told Rzeznik to "think of a title for the record. Try to use one word." And so, Magnetic was born. Curious and curiouser.
All previous album titles came from the tried-and-tested 'flip a dictionary and blindly point' method.*
(*NOTE: Reporter has no evidence for this claim.)
Over their quarter of a decade career, the Dolls have sold millions of albums, earned four Grammy nominations and had five songs at the top of the charts in Canada, so in short, they've got more than a few fans north of the border.