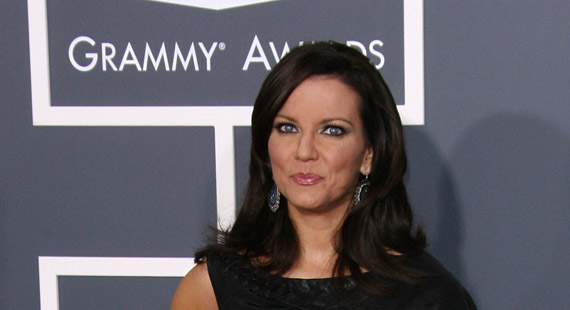 s_bukley / Shutterstock
George Strait Grabs Martina McBride for Spring Tour
George Strait, with his new album scheduled to be released early next week to stores, is preparing to take to the road. On Wednesday Strait announced he will start to tour in January 2012. However he didn't reveal any specific dates or cities. He did however announce that Martina McBride will be opening for him.
In his press release Strait said, I love Martina. She has toured with us before. She is great. I really am looking forward to this tour. The night will definitely be special with Martina there.
This fall McBride is also releasing a new album. On October 11 "Eleven" will be available, featuring "I'm Gonna Love You Through It" and "Teenage Daughters."
"Here For a Good Time," the 39th album from Strait, will be available on September 6. The featured title track is "A Showman's Life," a duet Strait sings along with Faith Hill. The set contains seven songs co-wrote by Strait. It is Strait's most personal album from him in a long time according to the early reviews. Strait will be releasing a new greatest hits compilation on September 13.