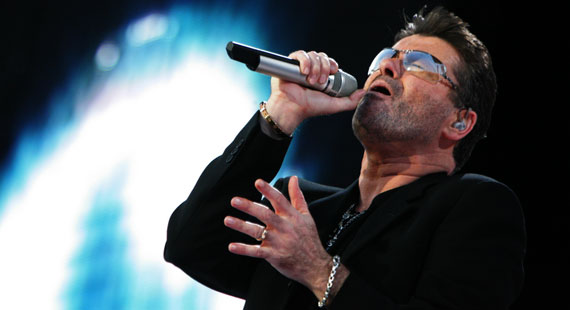 Mark III Photonics | Shutterstock
George Michael Recovers from Pneumonia, Reschedules European Dates
Late last year, George Michael was hospitalized during a tour stop in Vienna for an ongoing battle with pneumonia, but the singer has now announced that he is back in good health and has rescheduled the shows that were postponed during his illness.
The trek, known as the Symphonica Tour, will begin again on September 4 in Vienna. Michael has donated 1,000 tickets for that show as a thank you to the medical staff at AKH Hospital where he was treated. The tour, which will take the singer all around Europe, will continue through October 17 with a gig at Earls Court in London. The last gig is part of a three-night stand at that venue that will take place October 13, 14 and 17.
Michael took to his website to thank his many supporters.
"I would like to take this opportunity to say thank you first to the doctors and nurses who saved my life and took such great care of me and to all my fans, family and friends for their love and support," he said in a post. "I'm looking forward to seeing everyone."
All tickets to the original shows will be valid for the rescheduled events. For those wishing to receive a refund for the original concerts, they must contact their point of purchase by April 30.
Michael announced the postponement of the remaining shows on the Symphonica Tour in November 2011. At the time, he was being treated as an inpatient for severe community acquired pneumonia.
The name of the tour comes from the fact that each show features Michael playing with a symphony orchestra. He also is joined at the concerts by his touring band, known appropriately enough as George's Band.
During previous dates on the tour, Michael has performed songs from throughout his career, both as a solo artist and a member of Wham! He also has covered songs by artists including The Police and New Order.