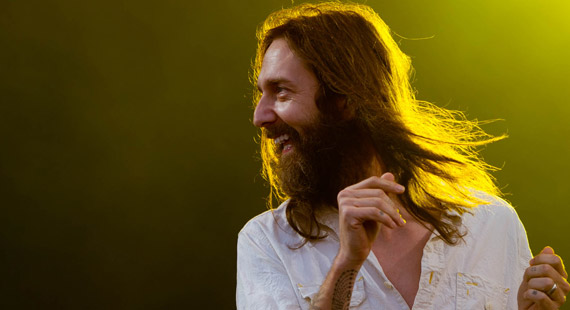 Mark Runyon | ConcertTour.org
Gather the Vibes 2013 Assembles Phil Lesh, Black Crowes, The Roots
Phil Lesh, The Black Crowes and the Roots are among the big names that will appear at this year's version of the Gathering of the Vibes festival.
The hippy festival is set to take place over the weekend of July 25-28 this year at Seaside Park in Bridgeport, Connecticut. The festival was founded to honor the late Grateful Dead frontman Jerry Garcia and has been held every year since 1996. The first incarnations of the festival were held at SUNY Purchase College before moving to Seaside Park seven years ago.
Phil Lesh & Friends will actually appear two nights at the festival. The ever-rotating cast of musicians in the group will this year include John Kadlecik, John Medeski, Joe Russo and John Scofield. Other acts appearing at the event include Tedeschi Trucks Band, Grace Potter and the Nocturnals, John Butler Trio, Fishbone and many more. Additionally, there will be "Late Night Ragers!" with DJ sets by James Murphy (of LCD Soundsystem) and Rob Garza (of Theivery Corporation), among others.
More acts are expected to be announced soon, and a press release notes that more than 40 bands will play on multiple stages this year. Bridgeport, Connecticut is located 50 miles from Manhattan.
"Our 2013 lineup is a result of sorting through thousands of comments and surveys responses; we hope to deliver an experience that keeps our core fans happy while remaining diverse and current," said festival founder Ken Hays in the statement. "It's a model and approach that works for us."
The Gathering of the Vibes festival is an all ages event that features a family camping area, kids corner and a "Teen Scene" that includes a "School of Rock Teen Vibes Stage." The "Teen Scene" will feature instruction and jam sessions with some artists that will be performing on the main stage.