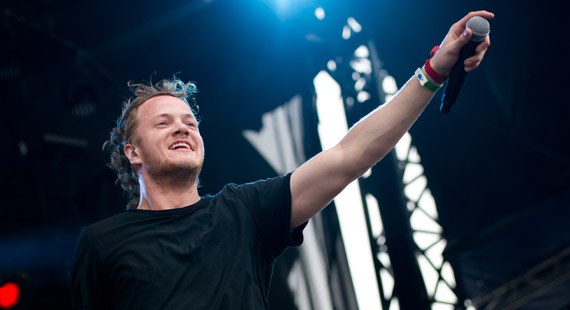 Mark Runyon | ConcertTour.org
Foo Fighters, Zac Brown, Imagine Dragons Highlight Super Bowl Concerts
Bud Light Hotel's Super Bowl weekend concert lineup next year is shaping up to be a veritable smorgasbord of genre superstars, with Foo Fighters, the Roots, Zac Brown and Imagine Dragons all set to lead the proceedings.
The Bud Light hotels Super Bowl musical celebration is set to kick off on January 30th, when the Roots will curate and headline a tribute to New York hip hop, where they'll perform alongside Run-D.M.C. and Busta Rhymes, among others.
The newly regrouped Foo Fighters are gearing up to play on February 1st, the night before the big game, along with the Zac Brown Band, whose new album was produced by Foo Fighters frontman Dave Grohl.
The gig will be the biggest played by Grohl and co. in a little while, who played their first concerts since 2012 earlier this month in Mexico City (as well as a surprise gig in a Los Angeles-area pizza place, obviously). Despite Grohl's claims that the Foo Fighters would be taking a break just a year ago, the band are apparently already working on material for a new album: "We're writing the album in a way that I don't think has been done before," Grohl told Rolling Stone magazine.
Imagine Dragons will take center stage on the following night, and the Bud Light Hotel will finish up with a pre-Super Bowl concert headlined by Fall Out Boy and country star Jake Owen.
Said concerts will all take place at the newly-renovated Intrepid Sea, Air and Space Museum, which will temporarily house the Bud Light Hotel Amphitheater, a heated, two-story, 1,500 person capacity venue.
The big game itself, however, will not take place there (obviously, captain obvious.) That will, instead, take place at the MetLife Stadium in East Rutherford, New Jersey on February 2nd 2014.