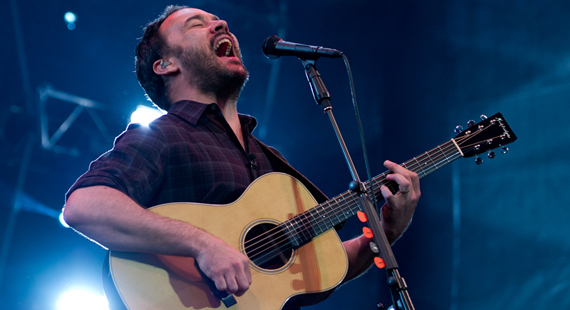 Mark Runyon | ConcertTour.org
Fleetwood Mac, Dave Matthews, Billy Joel on for 2013 New Orleans Jazz Festival
The 2013 incarnation of the New Orleans Jazz & Heritage Festival will be just as eclectic as ever – or at least as diverse as it has been for years now. Big names include Fleetwood Mac, Dave Matthews Band and Billy Joel, along with plenty of other artists that will take the stage during the seven days of the festival.
Once again, the event will be held over two weekends – April 26-28 and May 2-5. The festival is held at the Fair Grounds Race Course, which is located 10 minutes from the French Quarter. Other artists that will perform this year include John Mayer, the Black Keys, Phoenix, Frank Ocean, Widespread Panic, Maroon 5, Daryl Hall and John Oates, Patti Smith, Jill Scott, Willie Nelson & Family, B.B. King, Ben Harper, Jimmy Cliff, Band of Horses, Andrew Bird, The Little Willies, Gary Clark, Jr. and many more.
As per festival tradition, a large portion of the lineup is devoted to local Louisiana artists. In fact, the event began as a showcase of exclusively Louisiana musicians, but soon opened its lineup to include artists from other parts of the U.S. and the world. Still, 85 percent of the lineup traditionally consists of Louisiana musicians.
Single day tickets to the festival range from $45 to $65 depending on when you purchase. Additionally, festival goers can choose from three VIP ticket Packages: Big Chief VIP Experience, Grand Marshal VIP Pass and Krewe of Jazz Fest VIP Pass.
New Orleans Jazz fest has been held every year since it was founded in 1970. In addition to music performances, the events also features local craft and food venders, many of the latter serving traditional Louisiana favorites including crawfish and po' boy sandwiches. The festival welcomes hundreds of thousands of visitors every year, topping out at more than 650,000 visitors during the 2001 festival.