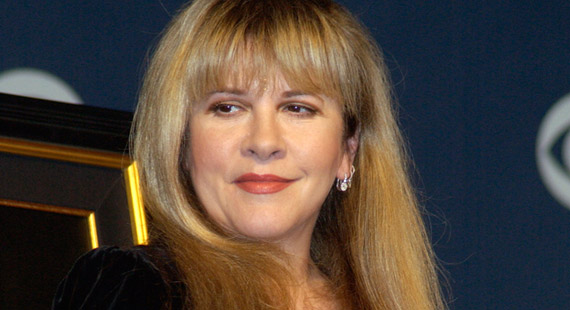 Featureflash / Shutterstock
Fleetwood Mac Cancels Australia, New Zealand Tour
On behalf of the music world this week, I would like to apologize for all of the sad news.
Fleetwood Mac have been forced to cancel tour dates across New Zealand and Australia as it is revealed that band bassist and classic line-up member, John McVie is suffering from cancer, for which he will be undergoing treatment during that time.
A statement on the band's Facebook page on Sunday apologized to fans for cancelling the 14 dates in November and December as part of their world tour. More specifically, the dates were scheduled to take place between November 10th and December 7th.
McVie's bandmates Mick Fleetwood, Stevie Nicks and Lindsay Buckingham said they hoped fans "will join us in wishing John and his family all the best."
The statement continued, "John McVie, one of the co-founding and original members of Fleetwood Mac is now scheduled to be in treatment for cancer during that period of time. We are sorry to not be able to play these Australian and New Zealand dates."
As yet, there has been no word on what form on cancer McVie is suffering from.
The band have been on tour since April, and played in Amsterdam on Saturday. They are still set to perform at a concert in Las Vegas on December 30th.
Original keyboardist and singer Christine McVie was married to the bassist from 1968 to 1977. She re-joined the band for their tour at London's O2 Arena last month, marking her first concert with the band since 1998.
As they began their world tour last spring, the band also released their first new music in a decade, a four-song EP entitled Extended Play. "We're doing the best business we've done in 20 years," guitarist Lindsey Buckingham told Rolling Stone magazine in May. "There seems to be a cyclical re-igniting of interests, and there's certainly a lot more young people out there than three years ago."
Our thoughts are with McVie and his family, and hope that he makes a speedy recovery.