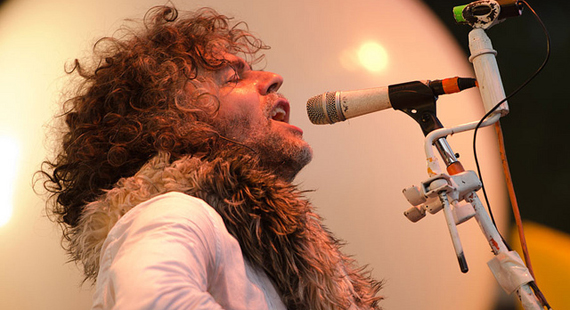 Mark Runyon | ConcertTour.org
Flaming Lips Team with Tame Impala for Handful of Dates
Psychedelic noise makers The Flaming Lips are set to co-headline a short string of dates with Australian rockers Tame Impala across the East coast, and then in California this fall, including a Halloween special, the ominously titled Blood Bath, in San Francisco on October 31st.
The announcement follows The Lips' plans to extend their US tour with a handful of West Coast dates, and both bands will be accompanied by blues rockers White Denim.
All three bands will also play shows in Los Angeles at the Greek and then again at the Santa Barbara Bowl.
The Flaming Lips are no stranger to shared tours, having played a few dates with The Black Keys earlier this year, and Tame Impala are currently on a world tour with a few Flaming Lips meet-ups, as well as shows with The National.
The pair ought to make a lovely couple – with The Flaming Lips having been perfecting their experimental sounds since '83, and Tame Impala maturing into more than Beatles-wannabes over the last few years.
The Flaming Lips are famous for their excessive live shows featuring balloons, puppets, elaborate lighting and confetti so the question is: Will Tame Impala be able to handle all the crazy?
Probably. Because Tame Impala identify their music as "psychedelic hypno-groove melodic rock music". No really, here is the first section on their website's "About" page:
"Tame Impala is the movement in Orion's nebula and the slime from a snail journeying across a footpath. To humans however, Tame Impala is more of a 'music ensemble', but its various other forms should not be disregarded (colour that humans can see is only a small part of the electromagnetic spectrum, the rest is just as important to other things!)"
HAHAHAHA. I think this may the start of a beautiful relationship.