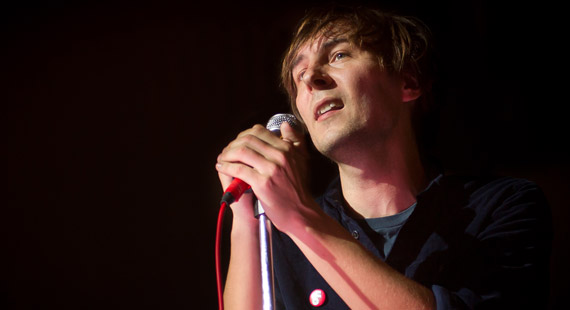 Mark Runyon | ConcertTour.org
Final Day of Austin City Limits Cancelled Due to Weather
For the first time in the festival's history, weather warnings of flash-flooding, heavy rain showers and thunderstorms put a premature end to Austin City Limits Festival 2013 and saw organizers cancel its final day, which was scheduled to take place Sunday, October 13.
A Twitter announcement reported the news on Sunday, with a statement on the festival's website also stating that ticket-holders would be entitled to refunds to the value of a third of the original price paid:
"Due to weather conditions & flash flood warnings, #aclfest Sunday has been canceled. Refunds will be issued. Details:http://aclfest.co/18aMu1e"
The final day would've featured performances from Atoms for Peace, the National, Phoenix and Lionel Richie, the latter of whom's fans are expected to roll out that "Hello. Is it me you're looking for?" joke 30% more than usual this week as a result of the cancellation.
Many artists took to the Twitter to express their disappointment, including Alex Kapranos of Franz Ferdinand, who were scheduled to play that afternoon:
"So disappointed that ACL is cancelled. I've been looking forward to this all week." Similarly, Atoms' Thom Yorke said: "Austin Texas tonight. A storm to end all storms! Lightning and thunder & rain like I have never seen.."
Shelby Meade, head of communications for festival's promoter, C3 Presents, said in a statement on the festival's official website: "Our first priority is always the safety of our fans, staff and artists. We regret having to cancel the show today, but safety always comes first."
Sounds like Meade and co. weren't cancelling without good reason: National Weather Service meteorologist Pat McDonald said areas near downtown Austin have received more than 10.6 inches of rain in the past 12 hours.
Austin City Limits Festival ran for two days during its inaugural year in 2002 and while it's seen its fair share of showers and mud, heat waves and dust bowls, but this is the first time festival organizers have been forced to cancel an entire day. Here's hoping it's also the last.