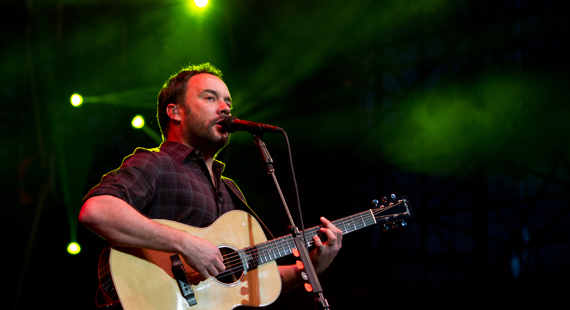 Mark Runyon | ConcertTour.org
Farm Aid 2013 Nets Dave Matthews, Neil Young, Willie Nelson
Farm Aid will move to New York this year, and the bill will be topped once again by Willie Nelson, Neil Young, John Mellencamp and Dave Matthews.
Nelson, Young and Mellencamp founded Farm Aid in 1985 in an effort to help farmers pay off their mortgages and to keep farms in the family. The event has become the longest-running benefit concert in the nation, and has raised more than $43 million to date. Matthews is a board member of the event.
This year's event will be held September 21 at the Saratoga Performing Arts Center, which is located about 30 miles north of Albany. Other performers will be announced in the coming months.
"There's a whole lot of small family farmers in upstate New York," Nelson told the Associated Press. "I think this is a great place to try to reach some family farmers."
He went on to speak about the importance of knowing where your food comes from.
"More and more people are asking about where their breakfast comes from, why it comes from 1,500 miles away when there's a farm next door," Nelson continued. "A lot of people are thinking about what we're feeding our kids. Young people are trying to stay healthy, wondering who's watching out for our food supply."
Speaking to the Albany Times-Union, the 80-year-old Nelson said that he keeps putting on the shows every year for the farmers he talks to.
"Every time we have a Farm Aid, a lot of farmers show up and say, 'Hey, keep it going,' so it's not a hard decision for us," he said.
The most recent Farm Aid was held in September of last year in Hershey, Penn. The same headliners performed, though Young played with Crazy Horse and Matthews appeared with Tim Reynolds. Other artists performing at the event included Kenny Chesney, Jack Johnson, Jamey Johnson, Grace Potter & The Nocturnals and Dale Watson, among others.