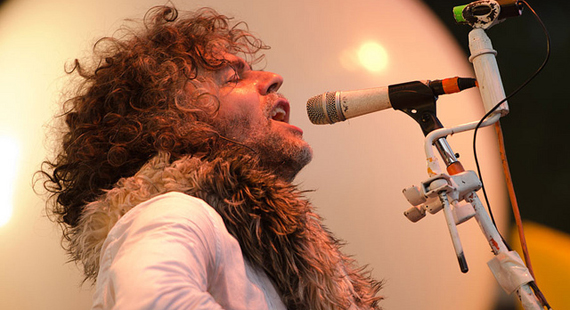 Mark Runyon | ConcertTour.org
Elton John, Flaming Lips, Belle & Sebastain Featured at Isle of Wight's Bestival
Elton John, Flaming Lips, Snoop Dogg and Belle and Sebastian will headline the 2013 incarnation of the Bestival music festival held annual on the Isle of Wight.
Not to be confused with the Isle of Wight Festival, Bestival will be held September 5-8 this year, and will mark the 10th anniversary of the event.
Other acts performing this year include The Knife, The Roots, M.I.A., Franz Ferdinand, Sinead O'Connor, Johnny Marr and The Walkmen. Additional artists will be announced in the coming weeks.
"Band and DJ wise we've cast our net far and wide… as ever Bestival 2013 will be a magical mix of the old and the new, the vintage and classic rubbing shoulders with the ultra modern and left field," said presenter Rob da Bank in a statement. "From one of the biggest selling artists of all time and certainly the best at fancy dress, Elton John, through the party blazing hip-hop of Snoop Dogg through the amazing rare shows from the likes of The Knife… this will be our best Bestival yet."
Elton John even got a statement together for the announcement.
"I haven't played any of the major festivals in the UK in recent years, so when the opportunity to play Bestival came up I was very interested," John said. "I've heard that the Bestival audience comes in fancy dress and I can't wait to see that, they must all look amazing from stage. At various times I have worn enormous feathered head-dresses, cloaks, hot pants, jumpsuits, clown suits, Donald Duck, Minnie Mouse, French Maid, The Eiffel Tower and The Statue of Liberty onstage! Wearing fancy dress makes us all feel less inhibited so I think it's a great way to enjoy live music."
As you can tell from the statement, much of the audience arrives at the festival in various degrees of "fancy dress."