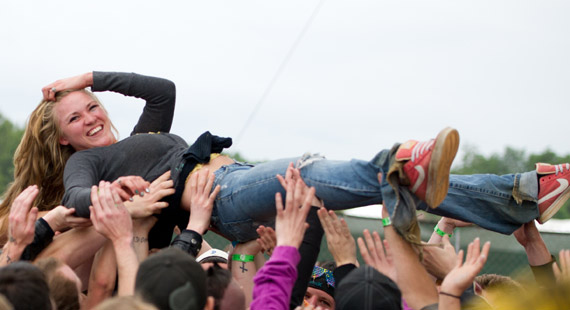 Mark Runyon | ConcertTour.org
Electric Zoo Festival Shut Down Due to Drug-Related Deaths
Though it was about to host its fifth annual labor day weekend event, Randalls Island's Electric Zoo festival 2013 was cut short after two drug-related deaths were reported to have taken place.
The three day event's promoters, Made Event, recently expanded the festival by adding another stage with additional headliners, but were forced to cancel its third date on Sunday, after two concert goers partied too hard on MDMA, and sadly, lost their lives.
As a dance music festival, nobody's surprised to hear that drugs are involved, specifically MDMA or 'Molly', as it is colloquially known, as the two are often synonymous with one another, but it is kind of sad that what should have been a euphoric celebration of electronic music has turned into one of those "so much lost potential" stories.
Electric Zoo takes place on New York City's Randalls Island in the East River, and after the deaths of two festival goers, and multiple hospitalizations of others, the city recommended that the festival shut its gates. Fair enough, really.
In a statement, 'the city' (presumably not actually the city, but you know what I mean) had this to say, quite reasonably if you ask me:
"The Electric Zoo organizers have worked with city officials to reduce health risks at this event, but in view of these occurrences, the safest course is to cancel the remaining day of the event."
The two unfortunate casualties were later identified to be Jeffrey Russ, 23, of Rochester, New York, and Olivia Rotondo, 20, of Providence, Rhode Island and while the toxicology screenings have been inconclusive, current evidence points to MDMA overdose.
A statement issued by Made Event responded to the news with the following announcement:
"Because there is nothing more important to us than our patrons, we have decided in consultation with the New York City Parks Department that there will be no show today."
Our thoughts and condolences are with the concert goer's friends and families.