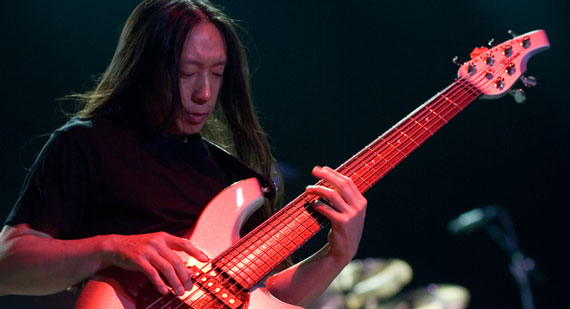 Ferenc Szelepcsenyi | Shutterstock
Dream Theater Goes 'Along for the Ride' on Winter Tour
Having previously announced a European tour lined up to begin in mid-January, progressive legends Dream Theater have now revealed dates for their North American 'Along for the Ride Tour' that begins on March 20th in Toronto.
The North American leg of the tour will see Dream Theater make stops in Boston, Detroit, Chicago, Denver, San Francisco and Los Angeles, among others, before wrapping up proceedings with a trio of Mexican dates running through to April 26th in Guadalajara.
Guitarist John Petrucci says, "We are all really pumped and excited to bring our new live show to North America and to take all of our amazing fans 'Along For The Ride'! Returning to the 'An Evening With' format will enable us to deliver the best DT live experience yet with time for lots of music, and we can't wait to share it with all of you. With this tour, our goal is for you to be able to step into the world of Dream Theater from the moment you enter the venue."
He adds, "We hope to create an intense and stimulating night both musically and visually and have prepared some really cool things this time around. We'll be premiering some songs we've never played live before, as well as featured tracks from our latest self-titled release and plenty of classic DT songs for all of our long time and hard-core fans.  We are all looking forward to a great night of music and super-psyched to kick it all off!"
The progressive heroes have had a pretty sweet 2013, releasing their latest self-titled (guess what it was called?) studio album earlier this year. They also released the DVD "Live At Luna Park."
They're in the process of wrapping up the year in similar style with their second Grammy nomination, garnering a Best Metal Performance nod for "The Enemy Inside." All hail the half hour keyboard exploration.