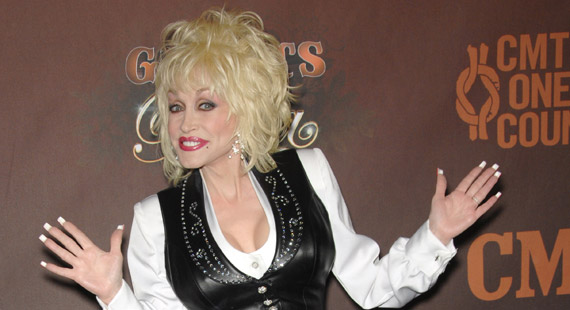 Featureflash / Shutterstock
Dolly Parton Books Fresh Round of Fall Dates
This fall will see several better days, as another leg of dates for this fall have been added by country superstar Dolly Parton to her current tour's itinerary. On July 17, Parton will kick off her two-week summer outing in Knoxville, TN and wrap up on August 8 in Alpharetta, GA. Afterwards, Parton will be returning for her fall run, kicking off in Biloxi, MS on October 7 and wrapping up in Sarasota, FL on October 16. Dolly fans who live in the south can look forward to this fall's trek, since she could very well end up in your hometown.
Included in Parton's forthcoming summer dates are back-to-back shows in Los Angeles at Hollywood Bowl. The two gigs will be the first time ever Parton has performed at the legendary venue. Two legends will collide next week when Dolly takes to the L.A. stage.
Parton wants to make this group of dates exciting and fresh while still providing her fans with all the classic songs they love to hear. Dolly thinks she will be able to achieve a balance. Recently, she said, over the past few years we've toured two or three times. Repeating the same thing over and over again would be kind of redundant and get stale. Of course, some songs I need to do that are expected to be heard, like "Coat of Many Colors," "9 to 5," "I Will Always Love You" and "Jolene," which are just givens of course.
Performing the "givens" however doesn't prevent Parton from attempting something unpredictable and new to keep her fans on their toes. There's lots of time in her set to cover things, including choreography. Dolly added, we worked some fun stuff in, some things my fans haven't seen me do. There will even be more choreography than I usually do in my shows. Then of course there will be some fun times when me and the band will be interacting a bit more and they will play some instrumentals. We have some surprises and fun things planned. Treats and medleys will be included in the surprises, which of course makes seeing Parton this year on tour a can't miss.