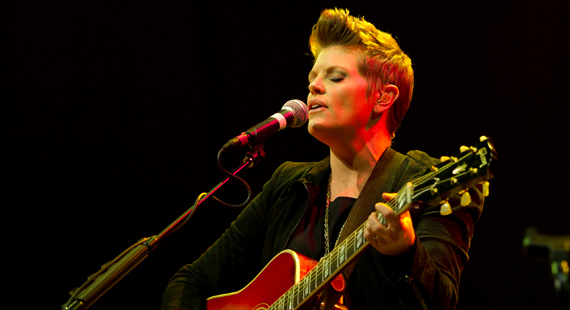 Mark Runyon | ConcertTour.org
Dixie Chicks Reunite for Nine-Date Canadian Tour
Country mega legends Dixie Chicks have announced a string of nine Canadian fall dates, signifying the end of a seven-year Canadian tour hiatus, uh, Canadian-ly.
The aptly-titled Long Time Gone tour will come after three acclaimed festival appearances in the country this year, (Craven Country Jamboree, Cavendish Beach Music Festival and the RBC Royal Bank Bluesfest) and kicks off on October 26th in Vancouver. After that, the band will play shows in Dawson Creek, British Columbia, Calgary, Edmonton, Saskatoon, Winnipeg, Oshawa,  Ontario, Hamilton, Ontario and London. The tour finishes on November 10.
On a statement from their official band website, the trio commented:
"We had such a great time playing for our Canadian fans this summer that we've been inspired to come back for more"
The band have kept busy in their spare time, with Natalie Maines releasing a solo album, Mother, earlier this year, and Emily Robison and Martie Maguire (UGH – her name is almost Marty McFly!) having released their second Court Yard Hounds album, Amelita, this July.
Founded in 1989, The Dixie Chicks have an impressive track record behind them, with 21 Grammy award nominations, 13 Grammy award wins, 30.5 Million albums sold (with 27.2 million moving in the US alone), and an ENTIRE Wikipedia page devoted to a list of their award nominations and wins, making them one of the most successful country groups in the whole wide world.
Apparently, they are one of the few acts to have multiple albums go 'diamond' (as opposed to 'platinum' or 'gold' or what-have-you.) I didn't even know 'diamond' was a status, so there you go: RESPECT.
Canadians are expected to respond to the news with happiness.