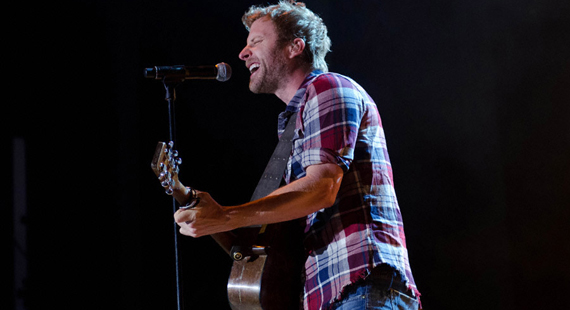 Mark Runyon | ConcertTour.org
Dierks Bentley Plans 2014 Riser Tour with Chris Young, Jon Pardi
Country star and amazingly-named Dierks Bentley is set to embark on a new tour this spring. The 'Riser' tour is due to take place in May and it's a pretty big one.
"This tour is the culmination of everything I've been working on for the past two years, both out on the road and in the studio recording 'Riser,'" Bentley says in a press release.
He adds, "I know what my fans want: a kick ass show, an affordable ticket and a good parking lot scene to get the pre-gaming going! The guys opening the show and getting the party started all know how to put on a great live show, and when it comes time for my set, I can promise that we are going big! I have never been more excited about a tour."
Specific tour dates have yet to be announced, but cities set to get in on the action include Detroit, Philadelphia, Los Angeles, Phoenix, San Diego, Las Vegas, and Cleveland, among many many others.
Bentley will likely give fans a sneak peak of the tour's set list when he headlines the Tropical Nights Boots in the Sand getaway, which runs from February 23th-27th at the Riviera Maya in Mexico.
In the meantime, Bentley is gearing up for the release of his upcoming album Riser, which is due for release on February 25th.
Jon Pardi, Chase Rise, and Chris Young will join the "I Hold On" singer on his 2014 road run, which he announced via Twitter in suitably creative fashion, hacking (well, probably with permission, actually) CMT's page to share clues.
"Can't wait to 'Stay Up All Night' and "party" with this dude," Bentley wrote, hinting at Pardi's spot on the tour. "Here comes the next artist on the #RISERTOUR! Ready, set, roll.." he added, this time hinting at Rice.
"The last guy on the #RISERTOUR sounds good in the AM or PM. Can't wait to see him play under the 'Neon.'" And with that, Chris Young's identity was revealed.