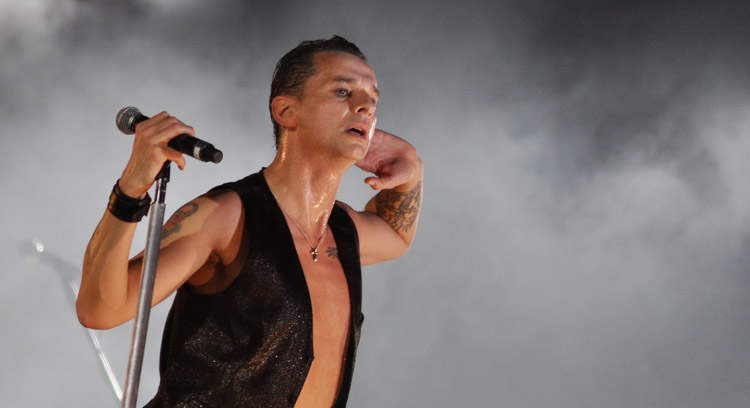 Noam Wind / Shutterstock
Depeche Mode Extend Concert Tour to U.S. in August
It was late last year when Depeche Mode announced a 2013 world tour, and the group has finally gotten around to releasing some North American dates on said tour.
The dates will kick off August 22 at the DTE Energy Music Theatre in Detroit, and the tour is scheduled to last through an October 8 date at the Desert Sky Pavilion in Phoenix. The group will hit most regions of the U.S. and a few Canadian cities in between those dates, including stops in Chicago, Toronto, Montreal, Brooklyn, Atlanta, Tampa, Dallas, San Diego and Los Angeles. In fact, the Los Angeles stop will be a two-night stand at the city's Staples Center.
Before that, though, the band is spending some time in Austin this week to participate in SXSW. The group will participate in a Q&A session tomorrow, March 13, at the Austin Convention Center that is open to fans that hold Platinum and Music badges at the event. Additionally, the group will play its first SXSW showcase on March 15 at Brazos Hall.
All of this is leading up to the release of Depeche Mode's 13th studio album, Delta Machine, which will be available March 26. The group appeared on "The Late Show with David Letterman" last night (March 11) and also recorded a "Live on Letterman" multi-song performance that is available as a webcast.
But the band says they are ready to get back on the road.
"I'm really looking forward to getting out there and performing," said Dave Gahan in a statement. "There are so many die hard Depeche Mode fans who have been with us every step of this journey that I can't wait to see. I also hope that we gain some new fans with the release of Delta Machine, and I look forward to exposing them to a great Depeche Mode live performance."