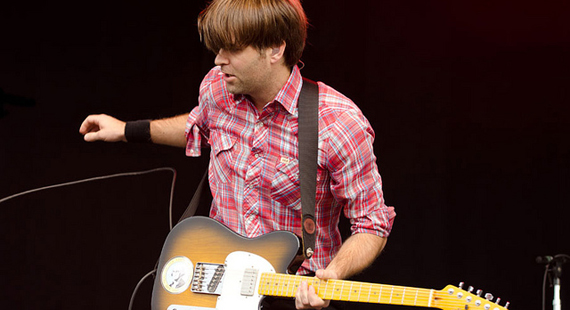 Mark Runyon | ConcertTour.org
Death Cab for Cutie Grabs Magik*Magik Orchestra for Tour
When Death Cab for Cutie sets out on its next tour later this year, fans can expect something a little different from the Washington indie rock band. In addition to the classic two guitars, bass and drum lineup Death Cab has become known for, the tour also will feature a string octet made up of members of the San Francisco based Magic*Magik music collective.
Kicking off in Denver on April 10, the 22-date tour will mostly play theaters as the tour winds its way across America and back to end up in Seattle on May 13. Other cities scheduled on the tour include Milwaukee, Chicago, Boston, Dallas and Los Angeles.
Beginning with a New York City show at the Beacon Theatre on April 27, Youth Lagoon will join the tour to provide support. Youth Lagoon is the moniker of California musician Trevor Powers.
The tour will support Death Cab's most recent album, Codes and Keys, which was released in May of last year. Magic*Magik also played on the record. The album is the third for the band to be released on major label Atlantic after many years of recording for smaller independent labels. Codes and Keys is nominated for the Grammy Award for Best Alternative Music Album at this year's 54th Grammy Awards, which will take place next month.
Magic*Magik is a musical collective that is described on its website as a modular orchestra that works mainly out of John Vanderslice's Tiny Telephone studios in San Francisco. Director Minna Choi said in an interview with the San Francisco Bay Guardian that she was looking for a simple way to have classically trained musicians work in a non-classical environment. She got in touch with Vanderslice and has been working out of his studio ever since. Magic*Magik also has worked with artists like the Walkmen and Mike Patton.