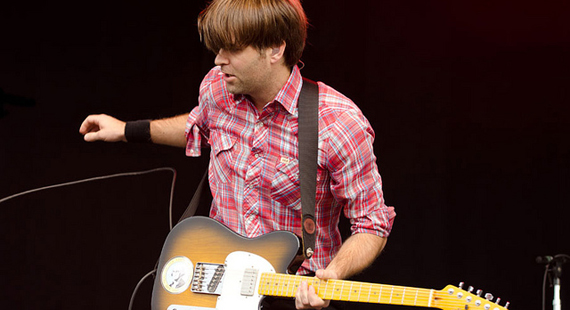 Mark Runyon | ConcertTour.org
Death Cab for Cutie Extends Tour with Fall Dates
Death Cab for Cutie, the Atlantic recording group, has announced details for their forthcoming tour this fall. The dates, which are in celebration of "Codes and Keys"- their critically acclaimed and recently released new album, will kick off in Cincinnati on September 30 and wrap up on October 22 at Key Arena in Seattle for a major headlining show in their hometown. Death Cab for Cutie will be also be one of the headlining acts to appear at the Langerado Musical Festival in Sunrise, Florida on October 8. On October 16 the band will be performing at Treasure Island Music Festival in San Francisco.
A wide array of special guests will be accompanying Death Cab for Cutie on their forthcoming tour. From September 30 to October 11 it will be Telekinesis, on October 15 Explosions In The Sky, October 18 to 21 The Hold Steady and October 22 The Head And The Heart. Starting on August 3, presale tickets will be available for all dates except for the Key Arena show to the DCFC Union Local #1138, Death Cab for Cutie's official fan club. Beginning on August 5, the remainder of the tickets will on sale for the general public. Visit deathcabforcutie.com for more tour information and additional details.
Death Cab for Cutie just recently launched their highly anticipated headline summer tour. It is scheduled to travel throughout North America until late August. For the last few months the band has spent most of their time out on the road. In May they started with a tour of intimate, sold-out venues across North America, that was followed by festival appearances and European series of headlining dates.
On September 28, Death Cab for Cutie is appearing live on "CBS' Late Show with David Letterman" to celebrate their successful album "Codes and Keys." They will film a performance also for "Live from the Artists' Den" for PBS in the upcoming weeks. The program will be broadcast later this year.