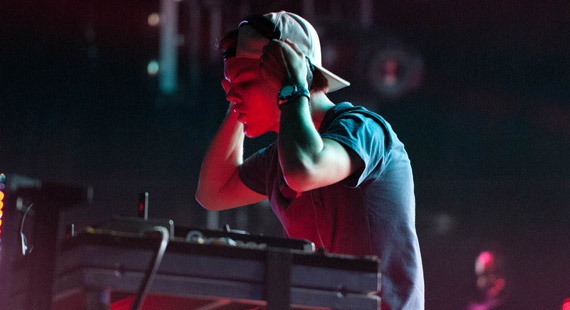 Mark Runyon | ConcertTour.org
deadmau5, Avicii, Tiesto Highlight Phase 1 of Ultra Music Festival Line-Up
The initial lineup up this year's Ultra Music Festival has been released, and it features deadmau5, Avicii and Tiesto, among many others.
Organizers are calling the announcement the Phase 1 lineup, and others artists that will perform at the Miami electronic festival include Bassnectar, Fatboy Slim, Swedish House Mafia, Hot Chip, Afrojack, Crystal Castles, Yeasayer, Matt & Kim, Calvin Harris and Thievery Corporation.
This year is the 15th anniversary of the festival, and will be the first incarnation to feature two weekends, March 15-17 and March 22-24. The event is held in Bayfront Park in Miami. Unlike the two-weekend event Coachella, Ultra will not feature the same lineup both weekends, and the lineup announcement does not say which acts will play which weekends. However, at least some artists will play both, as it was previously announced that deadmau5 will headline both Saturdays of the festival.
Russell Faibisch, President and CEO of the event released a statement about the need for the festival to expand to two weekends.
"After an extremely successful 2012 edition of Ultra in Miami, and the continuous overwhelming demand by disappointed fans that were unable to attend because of the early sell out, we've decided to do what Ultra has always consistently done throughout the years, pioneer, and push the EDM movement forward," he said. "So we are adding a second weekend of Ultra. This is a unique concept from anything ever done before in our space, as it will be two weekends… two unique experiences. There are A LOT of incredible plans and surprises lined up for everyone attending our 15th year anniversary!"
The 2012 version of the event attracted 165,000 attendees, and many tickets were sold before the headliners had been announced. Phase two of the lineup is expected to be released early next year.