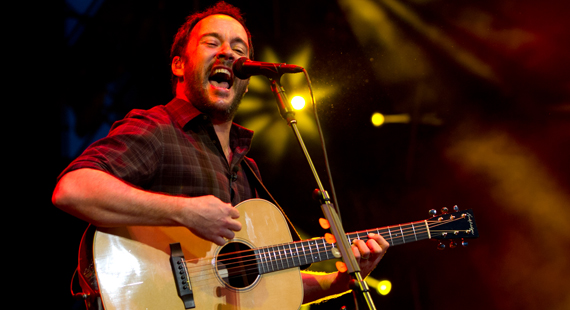 Mark Runyon | ConcertTour.org
Dave Matthews NYC Caravan Stop Rescheduled
The New York City show of the Dave Matthews Band's music caravan of three days has been rescheduled. Originally the festival was to have taken place on Governors Island last weekend. However they were forced to cancel the last two days due to Hurricane Irene. Since then the band has rescheduled the whole event, including the day that did actually occur. It has been rescheduled for Randall's Island on September 16-18. Note the island has been changed.
All three nights will be headlined by the Dave Matthew Band, just like the other stops on the caravan. In addition Dispatch, which reunited recently, will be performing on Friday as well as Saturday. The remainder of the lineup has not been announced yet. However, given touring commitments and the like, we can assume many of the previously scheduled acts for the festival on Governors Island won't be performing on Randall's Island.
In terms of tickets, VIP Packages, GA, 3-day and single day tickets for the canceled Governors Island Dave Matthew Band Caravan will be valid to Randall's Island corresponding date. In addition, starting on September 3 a public on-sale will be held for non-ticket holders. Refund and complete ticketing information is available at dmbcaravan.com.