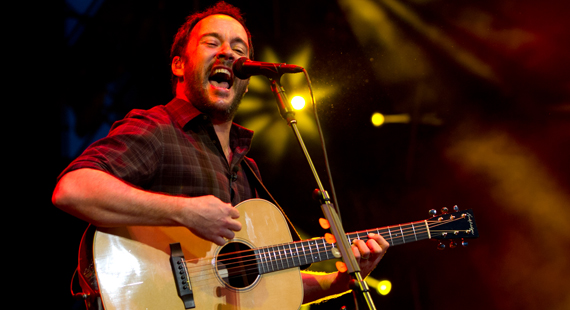 Mark Runyon | ConcertTour.org
Dave Matthews, Neil Young, Jack Johnson Spearhead Farm Aid in September
Willie Nelson, Neil Young, John Mellencamp, Jack Johnson and Dave Matthews have been announced as the headliners for this year's annual Farm Aid benefit concert.
The event will be held at Hersheypark Stadium in Hershey, Penn. this year on September 22. Since its founding in 1985, Farm Aid has raised more than $40 million dedicated to helping family farmers remain on their land.
"We've built a strong family farm movement to grow our economy, ensure our health and protect our environment," said Willie Nelson, founder and president of Farm Aid, in a statement. "Farm Aid brings these Main Street values to transform the Wall Street-controlled farm and food system."
In addition to the headliners, fans will see a slew of other performers including ALO, Pegi Young and the Survivors and Lukas Nelson and the Promise of the Real.
The location for this year's event is new, as it was held in Kansas City, Kan. last year and drew around 16,000 festival goers. Concessions at the event will consist of locally grown food.
Dave Matthews will perform at the event with longtime collaborator and current member of the Dave Matthews Band, Tim Reynolds.
"I do feel like our awareness is changing this country, but it's not fast, and it's not fast enough," Matthews told the Associated Press last week. "There needs to be an effort, I think, to increase the number of people that are informed and the number of people who have access to better food."
Matthews has performed at Farm Aid since 1995.
"The charity that drives Farm Aid, I think, is so impossible to argue against," Matthews continued. "[Farm Aid is trying] to give voice to the plight of the family farmers in this country, to give voice to people who are voiceless but are so essential to how we identify ourselves, and speak the truth in a public way."