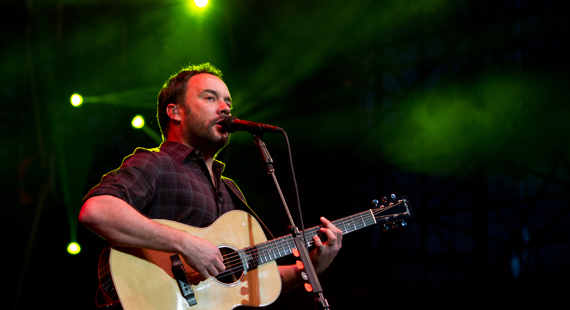 Mark Runyon | ConcertTour.org
Dave Matthews Band Bundle Up for Winter Tour of East Coast
Celebrating their recent number one album, Dave Matthews Band will head out on the road for a winter tour later this year.
The tour will kick off with a two-night stand for the band at the IZOD Center in East Rutherford, N.J. on November 30 and December 1 before visiting arenas around the eastern portion of the U.S. and Canada. The trek is scheduled to run through December 22, when the group will play a show at the Wells Fargo Center in Philadelphia. Other cities the band will visit include Chicago, Toronto, Boston, Baltimore and Brooklyn, as well as another two-night hometown residency at the John Paul Jones Arena in Charlottesville, Va. on December 14-15.
The two Charlottesville shows also will be used to raise money to support the Local Food Hub and the BAMA Works Fund. These will be supported through VIP packages that will be available for each show. The packages cost $275, and include a concert ticket, a parking pass, access to a pre-show hospitality area with a silent auction and a limited-edition tour laminate.
Premium ticket packages will be available for all other shows to members Warehouse, the fan club of the Dave Matthews Band. These packages will cost $500 for two people, and include two tickets to the concert, a parking pass, two Columbia fleece jackets and two limited edition posters signed by the band.
There's no word yet on what artists will support the Dave Matthews Band on the outing, but the group typically hosts a number of support acts during tours.
DMB's most recent album, Away From the World, is the group's eighth studio album and was released on September 11. The band debuted at number one on the Billboard 200 albums chart. The album will be released in the U.K. and Europe next week.