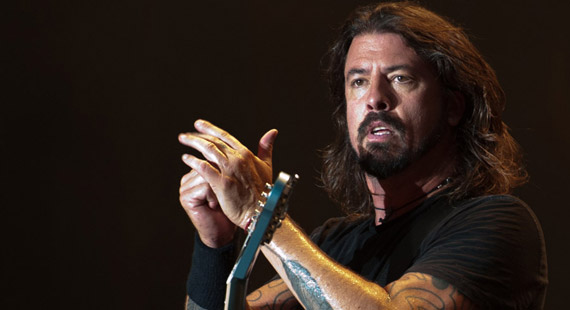 Mark Runyon | ConcertTour.org
Dave Grohl Confirms Indefinite Hiatus for Foo Fighters
During the Foo Fighters' performance at the Global Citizen Festival this weekend, frontman Dave Grohl indicated that the show may be the last for the band.
"Without making a big deal out of this, we don't have any more shows after this," Grohl said from the stage during the set. "This is it, man. Honestly I don't know when we're gonna do it again… and this is the perfect place to do it."
The "perfect place" was New York's Central Park, where 60,000 music fans were crowded in for the free concert. Other big name artists performing at the event included the Black Keys, Neil Young and Crazy Horse, and John Legend.
This isn't the first time Grohl has hinted at a break for the band. Just last month, during an appearance at the Reading Festival in England.
"Well, well, well," he said, according to NME. "The (effing) Reading Festival. You guys realize we've got a lot of songs to play. It's the last show of the tour and it's the last show for a long time."
He later took to his Twitter account to back away from that comment.
"Jeesh!" he tweeted. "Relax… I was only talking to England!! About England… Stop eavesdropping internets!"
With all this being said, the "Tour" section on the band's official website holds the hopeful warning, "We are coming for you too. More shows being added here soon." As of now, however, there is nothing listed on the page.
Elsewhere in the Foo's set at the Global Citizen Festival, the group played hits including "Learn to Fly," "Everlong" and "My Hero." They also joined Neil Young and Crazy Horse for a closing jam of "Keep on Rockin' in the Free World." Band of Horses and K'naan, both of which also performed their own sets at the festival, also helped out on the closing song.