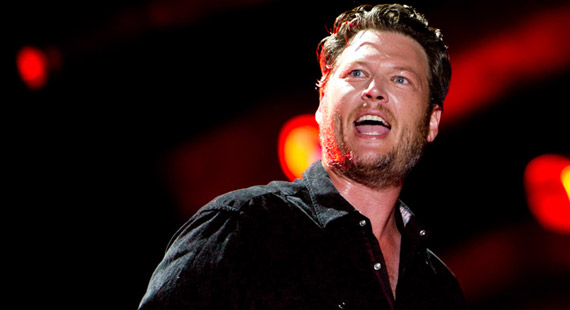 Mark Runyon | ConcertTour.org
Danielle Bradbery & Team Blake Win 'The Voice'
Danielle Bradbury, a 16-year-old singer from Cypress, Texas is the newest winner of the NBC reality singing competition, "The Voice."
Representing Team Blake Shelton, Bradbury beat out the other two finalists in the competition, Michelle Chamuel and the Swon Brothers. The latter act is made up of Colton and Zach.
"Me and Michelle were holding onto each other, shaking," she said after the show on the red carpet, according to USA Today. "When I heard my name, I could not believe it. It's going to take a while to sink in, but I'm just embracing the moment while it's here."
After being announced as the winner, Bradbury performed a rendition of Sara Evan's "Born to Fly." She had previously performed the song on Monday's competition finale of the show. The country singer is the youngest winner of the voice, and only the second female champion. After the show, Shelton championed Bradbury's appreciation of the Country music genre.
"I wanted to make sure that Nashville respected her as much as they could," Shelton said. "Obviously, she's an incredible vocalist, but I wanted them to know that she respects country music and that's why we kept throwing it back to artists from 10-20 years ago … showing Nashville that she can do that stuff, she can do new stuff. She can perform with Hunter Hayes, she can sing with me. Whatever it is you throw at her she's capable of doing."
Cher appeared during the show to perform "Woman's World," the first single from her upcoming new album. She spoke about how shows like "The Voice" can help young talent.
"I think shows like this might help you skirt a lot of the bad stuff that could be waiting for you. It's a great place to go and be seen by everybody and have that feeling that you can actually can do it," she said. "Sonny (Bono) and I used to play bowling alleys and roller skating rinks. And that was hard to keep telling ourselves, 'We were good, we were good, we were good.' "