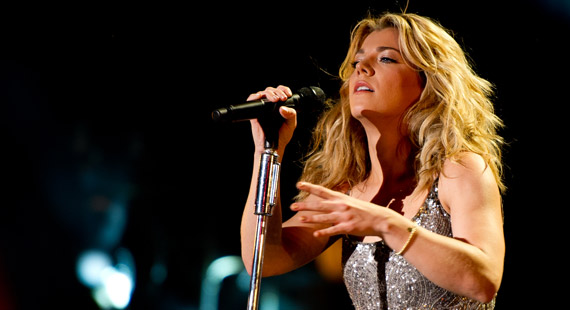 Mark Runyon | ConcertTour.org
'Crazy Hearts: Nashville' Takes Backstage Look at Music Industry on A&E
Cable channel A&E has just announced the launch of a new 8-episode reality TV show following the lives of aspiring country musicians and industry people. The show is called Crazy Hearts: Nashville.
According to The Hollywood Reporter, the show aims to "go backstage into the lives and lyrics of several up-and-coming musicians as they try to hit it big, fall in love and live to sing about it", as well as plenty of "love triangles and fiery relationships that will cause rivalry both on- and off-stage", which, if I'm honest, sounds like every TV press release I've ever read in my whole life. Then again, this might be the first TV press release I've ever read so what do I know?
Anyway, the brains behind this operation include Crazy Hearts: Nashville hails from Eastern's Toby Barraud and Stefan Springman (Love and Hip Hop) A&E's Drew Tappon, Fred Grinstein and Evan Lerner will also produce in an executive fashion.
Crazy Hearts: Nashville isn't the first show to capitalize on Nashville's musical history, following in the footsteps of ABC drama Nashville, starring Connie Britton and Hayden Panettiere, which looks set to return for a second season on September 25th. TNT has also just announced a new docu-series, Nashville Confidential, which promises to center around  Nashville's music business power couples, and is scheduled to air sometime early next year.
The show is in pretty good company, joining existing A&E shows Duck Dynasty and original scripted dramas Longmire and Bates Motel, among others. A premiere date for Nashville: Crazy Hearts is yet to be announced so watch this space, keep your eyes peeled, and other such platitudinous advisory phrases.