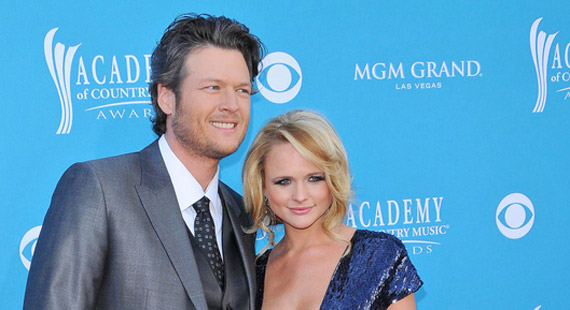 s_bukley / Shutterstock
Country Power Couple Miranda Lambert, Blake Shelton Wed
Move over Kate and Will. The princess and prince of country music- Miranda Lambert and Blake Shelton- are newlyweds now.
On Saturday night, the pair exchanged their vows in Boerne, Texas, near San Antonio, at Don Strange Ranch. Guests included Laura Bell Bundy, Dierks Bentley, Kelly Clarkson, Reba, Josh Kelley and Katherine Heigl.
Travis Howard, Lambert's co-writer, tweeted brilliant wedding.
The celebration lasted late into the night and included a unique menu. The venison was harvested by the bride herself.
The country superstars have been a couple for six years. Last May, the 34-year-old Shelton proposed to Lambert in the woods close to her home in Tishomingo, Oklahoma.
At the time, the 27-year-old Lambert said, I'm very exciting about getting married. I want to be able to tell Blake that I can really love him for the rest of our lives, make him happy and be happy.
Shelton also wants to please. After he learned that his working as a judge for the hit series "The Voice," based in L.A., had made Lambert feel neglected, the two decided they would spend most of May being together and hanging out.
I mean no family, no friends, just the two of us hanging out for most of the month. That should be good enough to where she will want to kill me once again and wish I'd return to work, he said laughing.