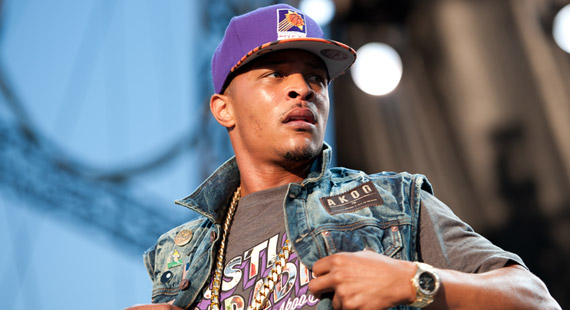 Mark Runyon | ConcertTour.org
Concert Review: T.I. at Music Midtown in Atlanta
It has been a year since Atlanta was reintroduced to Music Midtown. Largely left for dead when promoters Alex Cooley and Peter Conlon abandoned the cash hole seven years ago, music festivals in Atlanta became a large taboo for the better part of a decade. Pretty much every large market in the US could boast a festival to call their own save for Atlanta. So it was a welcome surprise when Conlon promised to bring back a pared down version of the storied festival last year at the Meadow at Piedomont Park, headlined by the Black Keys and Coldplay. This leap of faith was swiftly rewarded as a 2012 Music Midtown was put on the books and expanded to a two-day affair for the second year of the festival's renaissance.
The return of Music Midtown has brought in a largely alt-rock offering of bands, from established favorites Pearl Jam and the Foo Fighters, to the next wave, Florence + The Machine and the Avett Brothers. But it would have been a travesty to hold a music festival in Atlanta and not give a nod to hip hop genre, which has become synonymous with the ATL, so festival organizers included two hometown favorites this year, Ludacris and T.I., to bring some welcomed diversity to this event. T.I. anchored the middle of the musical line-up on Friday.
T.I. has been a busy man lately. After becoming as notorious for his rap sheet as his rap lyrics, T.I. has seemingly left the gun running and the drug possessions behind to build the brand that is T.I. Do you want to read his life story? Well, he's written the book. Want to hear his new album? You're in luck; it is dropping December 18th. Do you want to see how, exactly, he raises six kids? VH1 has a reality show for that called T.I. and Tiny: The Family Hustle. That last one might put a dent in the street cred he worked so hard to build via all those prison convictions.
The one thing T.I. hasn't been doing is cluttering up his calendar with tour dates. He played South by Southwest in March, but he has largely kept a low profile since the spring. Music Midtown seems to be his chance to give back to the city he loves while giving his fans a taste of the new music he is about to release. With a new album in hand, can a tour be far behind?
For a man who loves Atlanta so, what is up with the Phoenix Suns hat? The Hawks could wipe the floor with that sorry bunch of ballers. Beyond aforementioned hat, T.I. hit the stage in a Hustler's Paradise t-shirt, Bengal tiger socks and an unmistakable smile. He brought with him a 7-man band backing his set including the inspiration for Fat Albert.
T.I.'s Midtown performance can best be tracked by what he was wearing, or not wearing as the case may be, and the crowd's response. About midway through the set he kicked into "U Don't Know Me" shedding his t-shirt in favor of a sweaty wife beater. Chalk it up to the hot Atlanta afternoon, but a few songs later he was going all Tracy Morgan on us, stripping down for the ladies.
The audience was the most curious part of the afternoon. They received T.I. with a fairly tepid response. He'd occasionally get those hands up in the air, but the fever wasn't running through people. Granted, T.I. was performing for what wasn't exactly his typical crowd, but as the set wore on he did sway a number of converts. He managed go get them swinging their shirts when he popped off "Swing Ya Rag." "Bring Em Out" got the masses pumping like they were throwing down in the clubs.
Overall T.I. played a solid set and showed why he is still keeping residence in the upper echelon of the hip hop community. If there was a draw back to this afternoon, its is just that this wasn't T.I.'s crowd. There's nothing wrong with that. He probably turned on more listeners this afternoon than he would have if he were headlining the Essence Festival. That does beg the question, why is there no hip hop/R&B related festival that calls Atlanta home? There is definitely the built in listener base here. Obviously, we are glad to see rock return with Music Midtown and the fresh edition of electronic with next weekend's CounterPoint, but a festival featuring the up-and-coming as well as established R&B acts just makes too much sense. Some savvy producer out there, make it happen.
Check back with us shortly as we give you our thoughts on the Avett Brothers' set during Friday's Music Midtown session. Also check back in with us tomorrow as we highlight Florence + the Machine and Pearl Jam.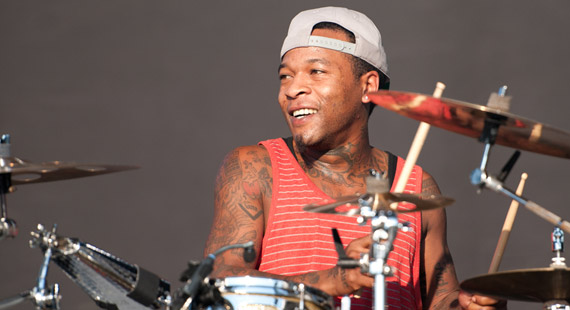 Mark Runyon | ConcertTour.org