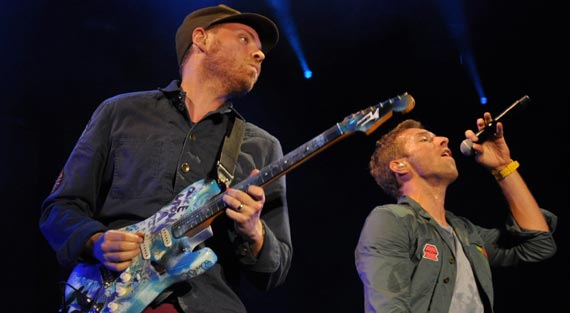 Mark Runyon | ConcertTour.org
Coldplay's Latest 'Mylo Xyloto' Hits Shelves September 24
On October 24 "Mylo Xyloto," the fifth album from Coldplay, will be released in several different special edition formats.
On Coldplay's official website the band posted: hi everyone. Our new album is finished. We hope everyone is well and that you like the album.
The new set follows "Viva La Vida or Death and All His Friends," their 2008 album that topped the charts in the UK and sold more than 1.2 million copies. Former collaborators Rik Simpson and Markus Dravs produced the new album.
According to a recent press release Brian Eno, the renowned producer and former collaborator of Bowie's, contributed additional composition and enoxification.
Several different formats of "Mylo Xyloto" are being released. The vinyl 180 gram edition includes a poster that is 12" by 36". A hardback book comes with the "Pop-Up" version of the album and contains David A. Carter graffiti art designs.
The artwork for the CD is a continuation of the colorful trend that "Every Teardrop Is A Waterfall," their recent single, showcased along with the band's latest live shows.
On September 12 "Paradise," a trailing single, will be released.