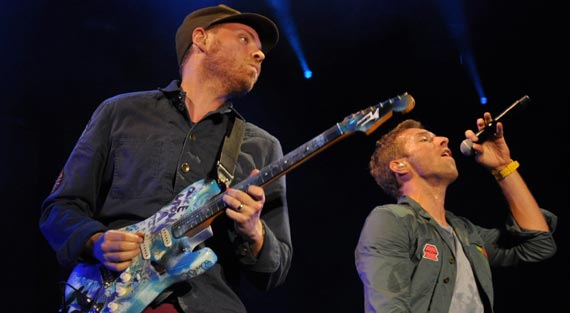 Mark Runyon | ConcertTour.org
Coldplay Schedules European Tour Dates
Coldplay has announced information regarding several arena gigs that will be performing later in the year in support of "Mylo Xyloto," their new album.
Following this summer's headlining stints at T In The Park and Glastonbury, the band will be performing a short series of gigs beginning on December 3 at Glasgow SECC.
After that they will visit O2 Arena in London and MEN Arena in Manchester.
On September 23 at 9 am tickets will be going on sale for the shows.
It was announced last week that Coldplay is going to perform at Children In Need Rocks this November in Manchester.
Chris Martin and company already have confirmed that "Mylo Xyloto," their fifth album, is being released on October 24.
Also it's been confirmed that "Princess Of China," a track off the new album, will feature vocals from Rihanna.
"Mylo Xyloto" follows "Viva La Vida or Death and All His Friends," their 2008 set which had sales of nine million worldwide copies.