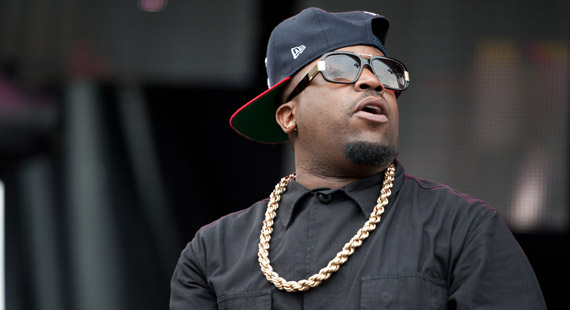 Mark Runyon | ConcertTour.org
Coachella 2014 Reunites Outkast – Features Arcade Fire, Muse
Alright, it's time to take remove your rumor hats, because we're venturing into fact land now. The first round of acts confirmed for Coachella are in, and believe me, it's gonna be a good year for the festival if this batch are anything to go by.
First things first, Outkast, who have yet to perform together after opting to take a six-year hiatus, have been confirmed as the first bands on the headlining bill. Joining them will be Muse and Arcade Fire, who also get prime billing at the event in Indio, California.
Apart from that, artists including Queens of the Stone Age, Pharrell, Beck, Lana Del Rey, Motorhead and the Replacements, as well as newcomers HAIM, Lorde and Disclosure are also due to make appearances at the legendary festival, which is now in its 16th year. See the full band poster at the bottom.
In November, rumors began circulating that Andre 3000 and Big Boi were in talks for a 2014 tour. In the seven years since Outkast's last album, Idlewild, both of the group's members have worked on solo projects. Big Boi has released two critically acclaimed LPs and is producing at least a portion of the next Modest Mouse album. In 2013, Dre and Big Boi finally appeared together on a remix of Frank Ocean's "Pink Matter," a track which features André 3000.
Goldenvoice last week began unveiling individual acts for the 2014 fest via social media. Among the first announced were the Odd Future-affiliated act the Internet, Tuareg artist Bombino, metal act Motorhead and electronic artist the Magician, the performance moniker of DJ-producer Stephen Fasano.
The genre-bending lineup has always had strong emphasis on dance and electronic-influenced music, with artists such as Fatboy Slim, the Pet Shop Boys, Disclosure and Ellie Goulding near the top of the bill. This year's electro-pop wunderkind (quite literally) Lorde will also appear on the Coachella stages.