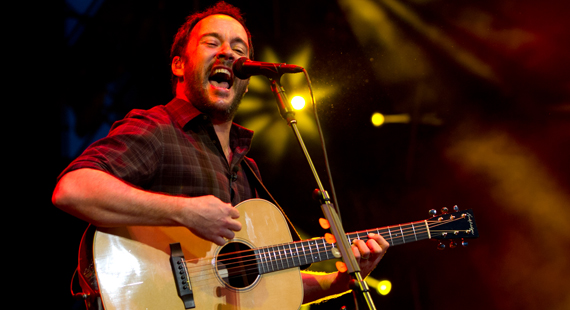 Mark Runyon | ConcertTour.org
Churchill Downs Plays Host to HullabaLOU 3-Day Music Festival
When you've got a sprawling complex like Churchill Downs, you've got to figure out how to get more use out of it than a few horse races a year. The home of the famous Kentucky Derby is opening its gates for stars of the musical variety this coming summer. It will play host to a 3-day music festival called HullabaLOU set for July 23-25. A host of big name acts have already attached themselves to the festival including Kenny Chesney, Bon Jovi and Dave Matthews Band. 65 bands are said to play the festival and they will range from country and bluegrass to classic rock and adult contemporary. Other bands associated with the event include Loretta Lynn, the Black Crowes, Kansas, the Steve Miller Band, The Doobie Brothers, Dwight Yoakam, Michael McDonald, Gladys Knight, Steppenwolf, 38 Special, Taj Mahal and The O'Jays.
There will be five stages setup throughout the 147-acre facility, and the event promoters plan on this becoming an annual event at Churchill Downs. Officials see the event pulling in 30,000 people each of the 3 days, and the economic impact on the Louisville area is said to clock in around $38 million. The event is largely an effort for Churchill Downs to assert itself as an industry leader in live entertainment. In recent years, Churchill Downs has played host to major headlining acts like the Rolling Stones and the Police. It has also been drumming up additional revenue via hosting night horse races.
Tickets go onsale Friday on Ticketmaster and range from a single day pass for $60 up to a VIP 3-day package for $975 for the high rollers.
2010 HullabaLOU Festival Schedule
July 2010
23 – Louisville, KY – Churchill Downs
24 – Louisville, KY – Churchill Downs
25 – Louisville, KY – Churchill Downs