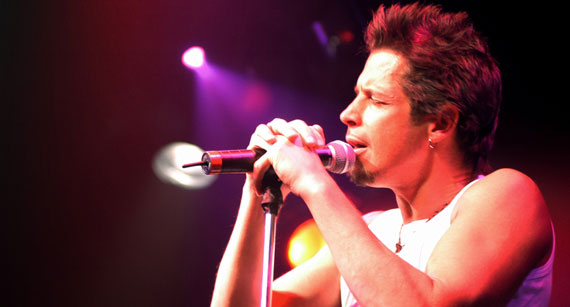 TDC Photography | Shutterstock
Chris Cornell Rolls Out Spring Concert Tour
Chris Cornell, best remembered as lead vocalist for both Soundgarden and Audioslave is currently prepping for a spring tour to sing tracks from his forthcoming album "Scream".
The tour will work its way from Texas, with a show in Austin on March 27, crossing the eastern border until it finds its way in the mid-west where the tour will come to a close in Chicago on April 19.
"Scream" is Cornell's third solo album after playing team leader for two bands for most of his career. Cornell is taking things to a new level with his new record as he collaborated with an unlikely producer – hip-hop and R&B genius Timbaland who is best remembered for working with pop artists like Justin Timberlake and the Pussy Cat Dolls.
"He [Timbaland] would bring in a beat, an idea, I would write to it and sing it, and we would move on kind of to the next thing", said Cornell in a Pulse of Radio interview in response to those who wondered what went down during the creative process between the two artists. The result was a classic Chris Cornell rock sound with a pinch of R&B just to spice things up.
"Scream" was originally planned to be released in the fall but was reportedly moved up for a spring release, March 10 to be exact. The album is Cornell's follow-up to "Carry On" which was released in 2007. Cornell's debut solo album, "Euphoria Morning" was released in 1999.
Cornell's website allows fans to listen to the tracks from his new album via online streaming. While the tracks "Scream", "Watch Out" and "Ground Zero" can already be downloaded via the iTunes store and at Amazon.com.