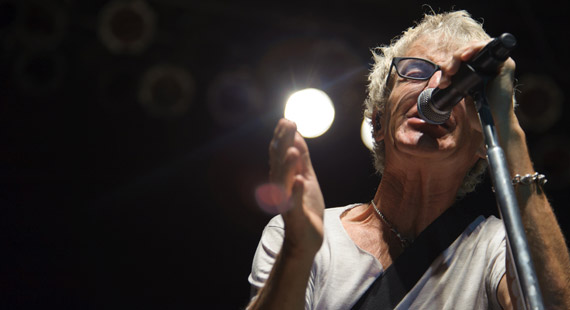 Randy Miramontez / Shutterstock
Chicago, REO Speedwagon Fuel Nostalgia on Summer Tour
Chicagoan legends REO Speedwagon and Chicago (duh) have just announced that they're due to embark on a joint tour this year, to which many fans of the two respective bands have responded with a resounding "about time."
Much mutual appreciation has come shortly after the announcement. Have a look for yourself below:
"It's ironic, that these two legendary bands, who both have roots in Illinois, were label-mates (Columbia/Epic) in the '70s, and experienced waves of immense success in the '80s and '90s, and have somehow continued to consistently make compelling music, both in-studio and on tour … have never before performed together!" Chicago's Robert Lamm said.  "This situation is about to change, as Chicago and REO will perform together during the concert's encore and present a finale that will thrill their audiences.  As a musician who has always respected REO's skills, I look forward to our first rehearsals early this summer.  This will be fun!"
REO's Kevin Cronin added,
"I love it that the Chicago guys feel the way we do about truly playing together when you tour together," Cronin said.  "Can you imagine the Chicago horn section on 'Roll With The Changes?'  That would blow my mind!  This tour promises to deliver some unique music from two bands who have made a ton of hit records, share that Midwest work ethic, and still refuse to sit back on their past accomplishments.  We both keep raising the bar, challenging ourselves, and rocking hard … and the audience is the ultimate winner.  We are psyched … I can't wait for this tour."
Said tour is due to kick off on August 2nd in Phoenix, and will comprise 15 dates, including stops in Kansas City, Boston, Atlantic City, and Atlanta, before wrapping up on August 31st in Dallas.