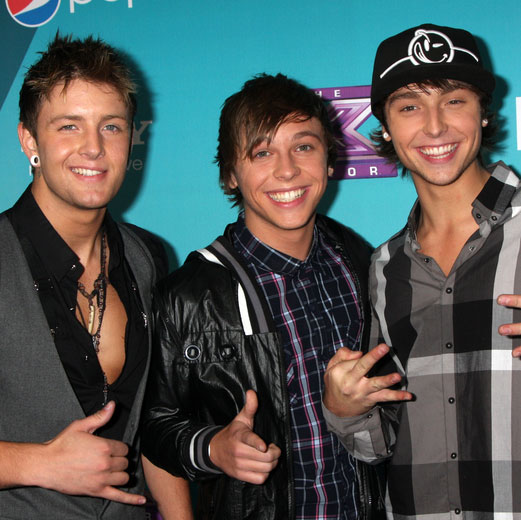 "X Factor" trio Emblem3 made a return to their mother show last Thursday to perform "Just For One Day" and have since revealed plans to venture out on a headlining tour.
Despite falling short of the finals last year, the band have been signed to Simon Cowell's record label, and have since captured the hearts of a million (*cough* teenage *cough*) fans worldwide.
Afterwards, the band announced that they were planning on embarking on their first headlining tour next year.
The 24 city #Bandlife tour will kick off on February 10th at the House of Blues in Dallas, and will see the trio make stops in Toronto, Atlanta, Nashville and San Jose, among other places, and ends with a hometown show at Los Angeles' Club Nokia on March 15th. Duo MKTO will open the shows.
We're going to spend the next couple of months developing the show and set," Drew Chadwick told Cambio. "We're just going to do a bunch of fan interaction. It's going to be the most entertaining thing ever."
Explaining the 'hashtag' element of the tour name, Drew added "The hashtag bandlife is based on a separate project that's going hand-in-hand with the tour, but we're not really releasing any information on it right now. If you go…," he said, but stopped speaking abruptly because his publicist would be angry, adding, "I don't even want to say anything else."
After scoring their latest hit with "Chloe", Wesley Stromberg explained that the track drew some inspiration from a certain Kardashian. (Khloe – Khloe Kardashian is the Kardashian I'm talking about.)
"To be honest, it was inspired by that whole situation. We hung out with them at their Kardashian Christmas party literally the day before we recorded the song." The had already finished the whole song but needed a name to fill in the blank.
"We needed a name. I sang her name in that spot and it worked."