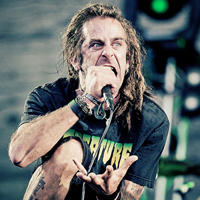 Lamb of God and Killswitch Engage are hitting the road together for a co-headlining tour of North America this fall. Testament and Huntress also will be along to provide support.
Things will kick off in Canada with a string of shows in Toronto, Quebec and Montreal on October 22-24. The tour will then run through a November 26 show in Silver Spring, Md. Other stops along the way include Detroit, Chicago, Denver, Milwaukee, Boston and Philadelphia. Testament will not appear with the other three groups at a November 8 show at the Hollywood Palladium in Los Angeles. A fill-in group will be announced for that show at a later date.
Lamb of God will use this tour leg as the final support for its most recent record, Resolution. The album is the seventh studio album for the band, and was released in January 2012. Since that time, the group's frontman Randy Blythe has went through quite the ordeal after being charged and later acquitted of manslaughter in the Czech Republic due to the death of a fan at a 2010 Lamb of God concert. He also spent some time in jail in the country after being arrested.
It has been recently reported that Blythe has struck a publishing deal to recount the past year or so of his life in a memoir. The book is tentatively set to be published next year.
Killswitch Engage will be supporting its sixth album, Disarm the Descent, which was released in April of this year. The album debuted at number seven on the overall Billboard 200 albums chart, but took the top spot on both the Hard Rock Albums and Top Rock Albums charts. The album marked the return of original singer Jesse Leach. The vocals had been handled by Howard Jones since the early 2000s.