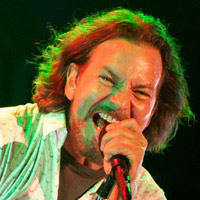 With the announcement of next year's Big Day Out lineup, we finally have the first word that Arcade Fire will be hitting the road again following the announcement of an upcoming new album. The group will be playing the Australian traveling festival along with Pearl Jam, Blur, the Lumineers and many, many more.
Big Day Out 2014 will take place between January 19, 2014 and February 2, 2014, starting in Gold Coast, Australia. The festival will then travel to Melbourne, Sydney and Adelaide before finishing out the final date in Perth. Though more performers will be announced before the festival, other artists that will be on the tour include Steve Angello, GroupLove, Mac Miller, Tame Impala, Flume, Major Lazer, Portugal. The Man and "Snoop Dogg aka Snoop Lion." I put the last listing in quotes because that's how it appears on the poster, not me making fun of Snoop for changing his name even though no one knows who he is without putting Snoop Dogg in there somewhere.
Arcade Fire announced recently that it will release a fourth studio album on October 29. Details have been sketchy so far, but we do know that the record is produced by James Murphy, formerly the man behind LCD Soundsystem. The group has not announced if more tour dates will be revealed in the future, but I think it'd be a safe bet to say they will.
Blur is returning to playing festivals in Australia for the first time since 1997, and bassist Alex James told Fairfax Media he's ready to play to, essentially, a completely new audience.
"It's really wonderful the shows we've been doing, it's a new audience and a lot of them can't have been born when Blur first started … splitting up was the best thing we ever did, probably," he said.