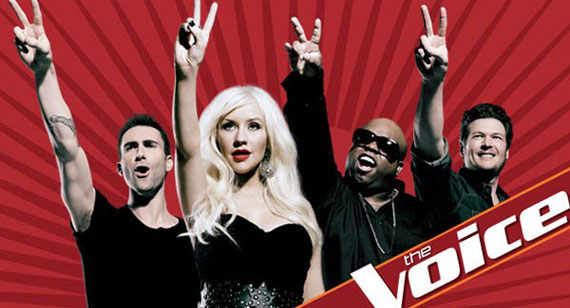 NBC
Cassadee Pope Winner of 'The Voice' Season 3
Cassadee Pope is the latest winner of "The Voice."
The 22-year-old Los Angeles singer was announced as the show's first-ever female winner last night, and she was one of three finalists for the season that also included Scottish rocker Terry McDermott and soulman Nicholas David. Rolling Stone said a win for Pope "came to seem like the inevitable."
"I'm still caught up in the moment," Pope told USA Today a little while after the win. "I still feel like this is just not real. I feel like I'm dreaming, but I am so happy right now."
Pope recently got out of her major label recording contract with her previous band Hey Monday, and also said that she didn't think she had a shot to win the reality singing competition when the season began.
"I mean, the closer I got, the more I was like, 'Oh my gosh, this could happen,'" she continued. "But, at the beginning, with all those big voices and all those people, I just felt like I was getting swallowed in the group. The further I got, I felt like I was starting to stand out a little bit, which is great."
Pope was coached by country star Blake Shelton, who commented on what made her performances so special.
"She's become comfortable in front of the camera," he said. "She's always been a great singer. But more than anything, she's figured something about herself that she's really, really, really good at, which is telling a story in a lyric and having people understand it and react to it in a very special way. And you can't teach that to anybody."
Pope also spoke about what fans can expect from her first solo album.
"I've always been writing, so I have a lot of material ready to go," she said. "It's going to be very uplifting, pop rock, maybe just a little hint of country in there. It's going to be everything you've seen on the show, that '90s, early '00s feel, with a modern twist to it."