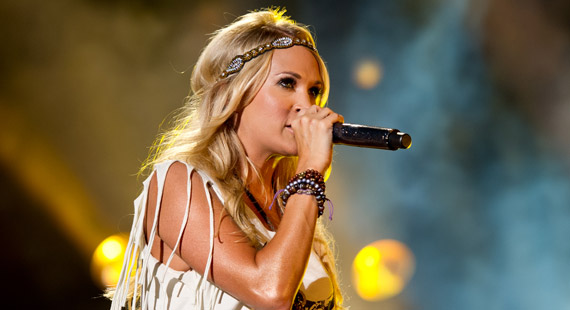 Mark Runyon | ConcertTour.org
Carrie Underwood Wins American Idol
Carrie Underwood, country singer from Oklahoma, has been awarded the American Idol crown for the 4th season's American Idol talent show on Fox TV.
In addition to being awarded with the title of "American Idol," Underwood also received a recording contract along with private jet access and a car.
Bice, a rock singer from Alabama, won a car as well. All three previous runner ups on American Idol have all been given record deals also.
All of the top ten finalists from this year's American Idol, including Underwood, Bice, Nadia Turner, Nikko Smith, Jessica Sierra, Anwar Robinson, Vonzell Solomon, Scott Savol, Constantine Maroulis and Anthony Federov will be hitting the road this summer and play on a U.S. Arena tour of 30 plus cities called "American Idols Live."
On July 12 the tour will kick off in Florida. It will run through September 10.
A press release issued states that the shows will be featuring both ensemble as well as individual performances along with songs from the compilation album for American Idol called "Showstoppers."
Previous years winners of American Idol include Kelly Clarkson (2002), Ruben Studdard (2003) and Fantasia Barrino (2004).