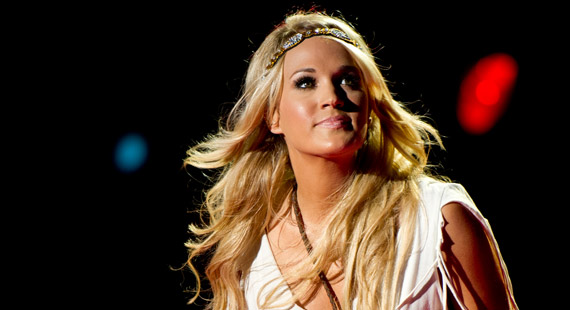 Mark Runyon | ConcertTour.org
Carrie Underwood is Engaged
Carrie Underwood, country music superstar, is now engaged to Mike Fisher, hockey player, according to Underwood's spokesperson.
Jessie Schmidt said, Carrie Underwood is now engaged with Mike Fisher, I am very happy to confirm. The couple could not be any happier. At this time, a wedding has not been set.
Fisher plays hockey for the Ottawa Senators in Canada.
In November, while making an appearance on the talk show of Ellen Degeneres, Underwood joked around with Ellen saying the nearly year long relationship was her longest.
Underwood said, I joke around saying my longest relationship ever are with my dogs.
The pair have been enjoying their long distance relationship. Underwood rejected the idea of the two of them living together.
When asked about it by Ellen Underwood said, no I am old fashioned. He is there and I am here. Right now we are both doing our own thing. That's a good thing. The next guy that I move in together with will have to be my husband.
Underwood, who has gone from being an "American Idol" winner to a superstar of country music, has been formerly linked with Tony Romo, Dallas Cowboys quarterback, and Chace Crawford, "Gossip Girl" actor.