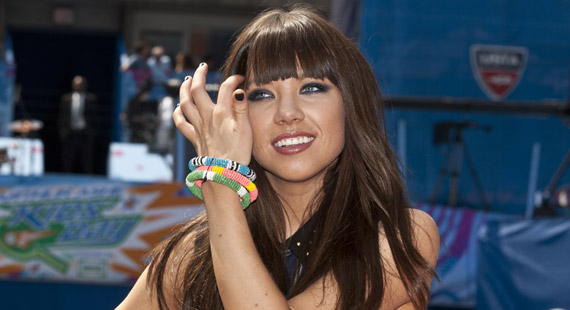 lev radin / Shutterstock
Carly Rae Jepsen, Train Boycott Boy Scout Jamboree Over Gay Equality
Both Carly Rae Jepsen and Train have announced they will not perform at the Boy Scouts of America's 2013 National Scout Jamboree due to the organization's stance against gay rights.
"As an artist who believes in equality for all people, I will not be participating in the Boy Scouts of America Jamboree this summer," Jepsen announced on her Twitter page. "I always have and will continue to support the LGBT community on a global level and stay informed on the every changing landscape in the ongoing battle for gay rights in this country and across the globe."
Train posted a statement on its official blog announcing their decision to pull out of the show.
"When we booked this show for the Boy Scouts of America we were not aware of any policy barring openly gay people from participation within the organization," wrote the group. "Train strongly opposes any kind of policy that questions the equality of any American citizen. We have always seen the BSA as a great and noble organization. We look forward to participating in the Jamboree this summer, as long as they make the right decision before then."
A spokesperson for the Boy Scouts told NBC News that, "We appreciate everyone's right to express an opinion and remain focused on delivering a great Jamboree program for our Scouts."
The group has been under scrutiny for some time over it's discrimination practices, and said last month that it would be reviewing its membership policy over time.
"After careful consideration and extensive dialogue within the Scouting family, along with comments from those outside the organization, the volunteer officers of the Boy Scouts of America's National Executive Board concluded that due to the complexity of this issue, the organization needs time for a more deliberate review of its membership policy," the organization said in a statement.
An Eagle Scout from Reno, Nev. recently announced he is gay and started a petition on change.org calling Jepsen and Train to pull out of the event. That petition currently has over 70,000 supporters.