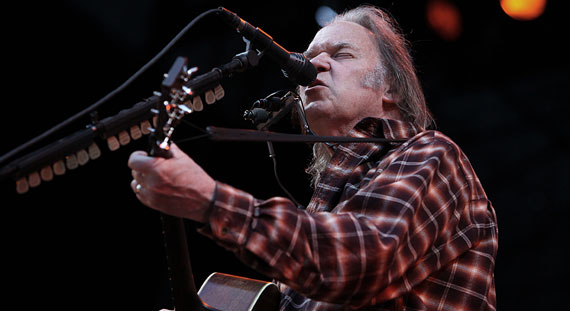 http://concerttour.org/images/neil_young_200.jpg
Buffalo Springfield Reunion Tour Pushed Back to 2012
A post on the Facebook page of Richie Furay's reports that the Buffalo Springfield tour planned for fall 2011 has been postponed until next year. Furay wrote, for everyone getting excited over the fall tour of Buffalo Springfield, I just got word that the tour has been moved. It will now take place the first part of next year. I won't go into all the details. You can speculate about this amongst yourselves. There isn't anything to speculate about. Quite simply, the tour was rescheduled.
The surviving Buffalo Springfield members- Richie Furay, Stephen Stills and Neil Young- last October reformed at the annual Neil Young Bridge School Benefit. They hadn't appeared together since the band broke up in 1968. The band embarked on a tour of seven dates earlier this month that was capped off by their Bonnaroo headlining slot. Right before that show Furay said to Rolling Stone magazine, this fall we plan on doing 30 dates. New York and Los Angeles will be the anchors. I don't know what other cities will be included right now. We will be doing Red Rocks most certainly.
At the festival backstage, Stills and Furay spoke about the reunion more. Stills said, I really can play the guitar this time. However according to some physicians, not for long. Stills seemed a bit alarmed after Furay mentioned a fall tour of 30 plus dates. He said, thirty plus? There better be a break. We had lots of trouble with just six, so I can't really imagine doing thirty.
The band Buffalo Springfield was only in existence for two years. Also over that time span, Neil Young quit at least two different times. Later he joined Crosby, Stills and Nash with Stephen Stills, his former bandmate with Buffalo Springfield. He has walked out on that band numerous times as well. In 1976 he and Stephen Stills founded the band Stills-Young. After recording an album, they headed out on the road. However about halfway through their tour, Young quit. He sent Stills an infamous letter to inform him of his decision. He wrote, it's funny how something that starts spontaneously ends that way.
There is no indication, despite the history, that Young has once again walked out on Buffalo Springfield.