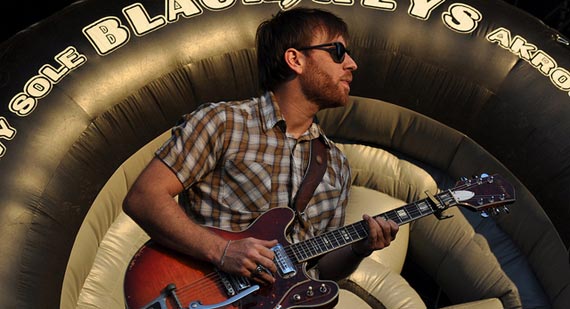 Mark Runyon | ConcertTour.org
Bruce Springsteen, Lady Gaga, Black Keys Join Rolling Stones for December 15 Newark Show
When the Rolling Stones previously announced a handful of 50th anniversary shows for late this year, we all got excited. When they started bringing special guests like Mary J. Blige, Eric Clapton and Jeff Beck onstage at concerts, the stakes got higher. But an upcoming concert by the band in New Jersey may be the biggest yet as the 50-year-old band welcomes Bruce Springsteen, The Black Keys and Lady Gaga as their special guests.
Additionally, the concert will be shown as a live pay-per-view event, which will be available through cable and satellite providers as well as online at Yahoo WWE.
The concert will be held December 15 at the Prudential Center in Newark, N.J., and will be the final date on the five date mini-tour the Stones have dubbed "50 and Counting."
"We're excited these extraordinary artists, Bruce Springsteen, Lady Gaga and The Black Keys, have agreed to help celebrate our 50th Anniversary as we share the night live with our fans all over the world," the Stones said in a statement. "Now the fun begins of trying to figure out the best songs to perform together."
Blige appeared with the band at their appearance at the Barclays Center in Brooklyn, N.Y. and sang on "Gimme Shelter." Gary Clark, Jr. also was at that show to play a solo on "I'm Goin' Down." Former Stones bassist Bill Wyman and Guitarist Mick Taylor appeared with the band at the London shows at the O2 Arena, and are expected to join the band at the Newark show, as well.
In other Stones news, the band has been added to the 12-12-12 benefit concert that will raise money for the Hurricane Sandy relief efforts. Springsteen is also in the lineup of that show, and other performers include Billy Joel, Bon Jovi and Alicia Keys.