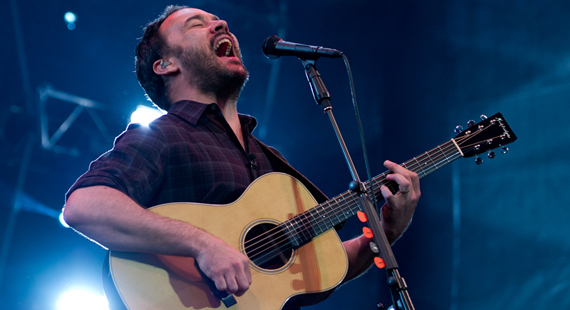 Mark Runyon | ConcertTour.org
Bridge School Finalized with Dave Matthews, Arcade Fire, Mumford & Sons
This year's Bride School Benefit Concert lineup has been announced. The Neil Young annual event has a gigantic bill to celebrate the silver anniversary of the concert. It will take place on October 22 and 23 in Mountainview, CA at Shoreline Amphitheater.
Joining Neil Young for the weekend celebration will be Beck, Mumford and Sons, Dave Matthews, Eddie Vedder, Arcade Fire and Los Invisibles with Carlos Santana.
Other performers listed on the official site of the concert include Diana Krall, the jazz queen, who will be performing on Saturday and Sunday performers Foo Fighters and Tony Bennett. It appears all the stars are showing up to support the cause near to Young's heart.
The benefit concert is a fundraiser for the special school that was started in 1986 by Neil Young and his wife Pegi to help Ben, their son. On hand to help launch the inaugural concert were heavy hitters like Crosby, Stills & Nash, Tom Petty and Bruce Springsteen. The show has become a staple for music lovers, which has taken place every year except for 1987.
On September 16 tickets will be going on sale at Live Nation. The concert proceeds will help to assist children with communication needs and disabilities.