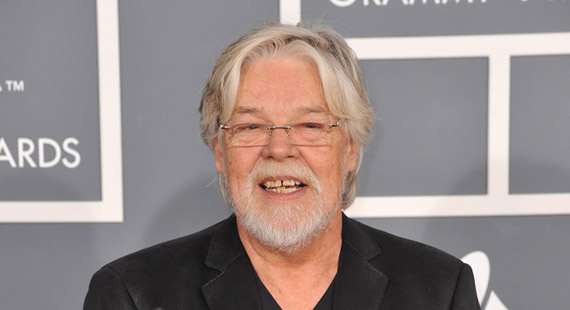 Featureflash / Shutterstock
Bob Seger Tour Rumored to Return This Fall
Bob Seger and his Silver Bullet Band performed in arenas this March and played deep cuts that had been rarely performed in addition to their mega hits. It was the first such outing for the band since 2007. Now it appears they may not be done just yet. In a Rolling Stone interview Alto Reed, the longtime saxophonist for Seger, said band members had such a great time that they were seriously considering taking to the road once more this fall. Reed said, we did a couple East Coast dates, but weren't able to play at Madison Square Garden or Pittsburgh or Philadelphia. I think it's likely we will discuss a fall tour to hit the markets we missed the first time.
In late May, Seger told Billboard he was considering a fall tour. He said there are states we didn't ever get to. Everyone is very positive about it and things are going so well. We might consider two months maybe, like from late October through late December, right before Christmas.
Alto Reed looks forward to returning to the road. Since the early 1970′s, he has backed Seger. He said their tour this spring was the best one they've had in decades. Reed said, those 28 shows we did were fantastic. I think it's the best shape Bob has been in in 20 years. He was really encouraged by his kids and many nights they came out and were thrilled. We filled arenas with 15,000 to 20,000 seats without hardly any advertising.
It's very powerful, Reed continued, what takes place between the audience and us. The experience is extraordinary. People always ask, don't you miss not being at home. I tell them the stage is home. It's what I am supposed to do. I'm very grateful to be able to be there again. Bob's putting on an extraordinary show. His voice was as good as in 1986.
In April, Seger told Rolling Stone he was having a great time. Seger said, the biggest problem we have is having too many songs. I have 36 songs worked up. We can't fit all of them in. However, we having a lot of fun.
A new album is also being worked on by Seger. It is the first since "Face the Promise" from 2006. It is about half done I'd say. There are three new songs. I'm torn after that because there is some old stuff that I really like, such as "Downtown Train." I think the next record will be a mixture of new and old. Later he added, if the songwriting gods are smiling on me, there will be all new songs. If not, there will be a mixture with both old and new, and the old will be from the best. That is what will happen. I will put out the best songs, whether they are new or old.