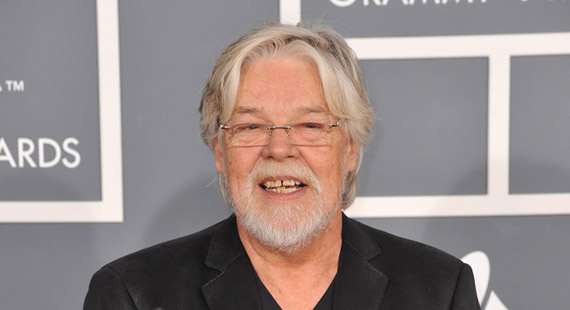 Featureflash / Shutterstock.com
Bob Seger, Gordon Lightfoot Among Songwriters Hall of Fame Inductions
A star-studded ceremony held in New York last night welcomed the newest inductees into the Songwriters Hall of Fame, which included Bob Seger and Gordon Lightfoot.
During the ceremony, many of the inductees performed their classic songs, and other performers also took the stage to mark the occasion. Special guests at the event included Stevie Nicks, Emmylou Harris, Kenny Rogers, Steve Miller, Valerie Simpson, Ben E. King and Meatloaf.
In addition to Seger and Lightfoot, other inductees were Jim Steinman, who wrote the Meatloaf album Bat Out of Hell, Don Schlitz, the Nashville songwriter perhaps best known for writing Kenny Rogers' hit "The Gambler" and the Broadway team of Harvey Schmidt and Tom Jones. The latter team wrote the 1960 hit musical "The Fantasticks."
The ceremony marked the 43rd annual induction ceremony and gala dinner – the Songwriters Hall of Fame was established in 1969 by Johnny Mercer and music publishers Abe Olman and Howie Richmond.
"This thing has been going on for 43 years, and this if the first time I was ever invited? I'm so annoyed" joked Bette Midler, who was awarded the Sammy Cahn Lifetime Achievement Award at the event.
Kenny Rogers praised Don Schlitz at the event.
"He jumped-started my career," Rogers said. "He doesn't write songs. He writes careers."  In addition to "The Gambler," Schlitz has also written 24 number one country songs, including "Forever and Ever, Amen" by Randy Travis and "When You Say Nothing at All," by Keith Whitley.
Soul singer Ne-Yo was presented the Hal David Starlight Award, which is presented yearly to a young and promising songwriter. The singer seemed awed at his company.
"Looking at the people I'm standing amongst I have so far to go still," Ne-Yo said. "The man who wrote "The Gambler" is here."
Meatloaf also spoke at the event to praise Steinman, who also wrote Bat Out of Hell 2 and the Bonnie Tyler song "Total Eclipse of the Heart."