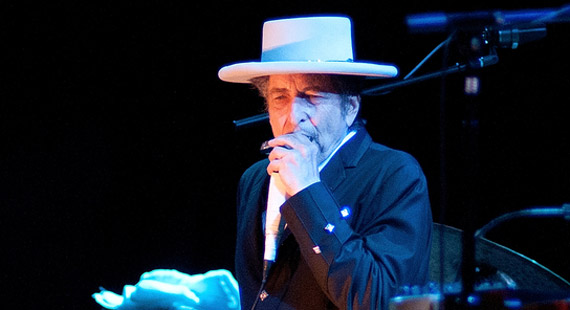 Christian Bertrand / Shutterstock.com
Bob Dylan Tribute Album Features Adele, Dave Matthews, Sting
Sting has announced he will join a multitude of other artists including Adele and Dave Matthews that are contributing songs to "Chimes of Freedom: Songs of Bob Dylan Honoring 50 Years of Amnesty International". All songs will be Dylan covers by some of the most high profile artists working today, and proceeds from the album will benefit the human rights group.
Sting announced that he will join the Dave Matthews Band and indie rock group My Morning Jacket for a cover of "You're a Big Girl Now," off Dylan's 1975 masterpiece Blood on the Tracks. Another collaboration will find alt-country singer-songwriter Lucinda Williams teaming up with Los Angeles punk band Bad Religion to cover "Tryin' to Get to Heaven" from 1997's Time Out of Mind.
Although it may not be too much of a stretch to imagine Adele performing a Dylan cover—in this case "To Make You Feel My Love," also from Time Out of Mind—Ke$ha could seem like a stretch due to the stylistic difference between her music and Dylan's, though she says this is not necessarily the case.
When the Nashville pop singer recently spoke to Rolling Stone about the project she said, "When you think of me, you wouldn't think of Bob Dylan. My music is more about going crazy than politics. But he's a huge influence—he writes his own music and means what he says. I write my own music and I…mean every word I sing."
Patti Smith will contribute "Drifter's Escape," from 1967's John Wesley Harding, and punk/hardcore band Rise Against will cover the protest classic "Ballad of Hollis Brown."
The album is set to be released in the United Kingdom on November 21 and the following day in the United States. Amnesty International was formed in London in 1961 and has grown into one of the largest and most well-known human rights organizations working today.